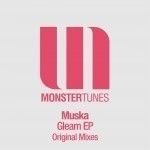 Muska – Gleam EP
As we move ever closer to the big 100th release we welcome back one of our most recent and regular featuring artists on Monster Tunes, for no less than three stunning progressive belters in one neat little package.
Argentine ace Muska has risen through the ranks at warp speed in the past year or so, which has seen him 'gleam' support from all corners of the globe including DJ's Gareth Emery, Markus Schulz and Dash Berlin, to name a few.
This EP shows off more of Muska's fine production credentials and solidifies his place as one of the best 2.0 producers in his field right now, with lead track 'Gleam' adhering to Muska's proven formulae of wondrously uplifting melodies, firmly backed by crisp percussion layers and topped off with expertly arranged vocal edits.
For second track 'Blackout', Muska drops the tempo down and creates a much darker, moody, hypnotic affair, loaded with dark vocal edits and a killer techy lead synth – this one mirrors Progressive House in its truest sense!
Final track 'Neptune' picks up the pace again and returns to much more familiar surroundings for the talented Argentine, which sees a brooding bassline combined with luscious melodies for an almighty epic finale to this truly great EP!