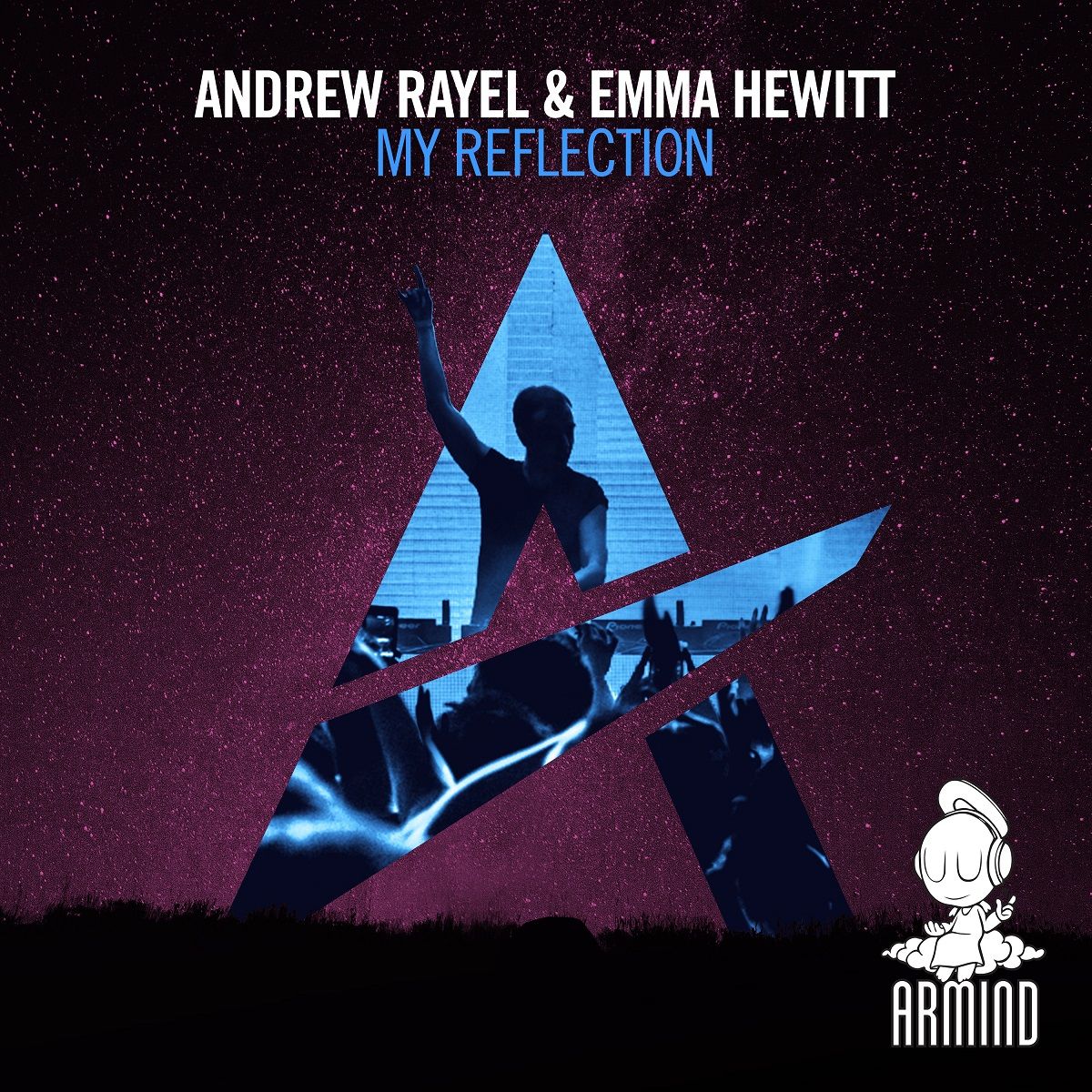 Andrew Rayel feat. Emma Hewitt - My Reflection
Rousing. Mesmerizing. Narcotic. The music of Andrew Rayel is positively infectiousand his skills as a classically trained pianist shine through in the popular electronic dance music he creates. Working up to the release of his highly sought-after sophomoric studio album MOMENTS on May 5th, Rayel releases the fourth and latest single from the album. Andrew Rayel & Emma Hewitt's "My Reflection" is out now.**
The original album version of "My Reflection" is lushly intoxicating from the outset, so poignant are the acoustic piano chords played by Rayel himself. Just as the listener becomes fully seduced by that melody, Rayel lays down superbly distorted horns and a bouncy, quivering bassline that's dripping in acid. The forward-driving percussion quickly sets the stage for Hewitt's imposing vocals, and off she goes. Hewitt's voice is a slightly lower register than is found in abundance on saccharine-sweet songs so prevalent today, though she can also hit the high notes with aplomb. On the surface, "My Reflection" can be construed as a dreamy, romantic song, and savvy festival-goers will respond to the inevitable peak-time remixes that are likely to ensue. The ballad-like original version of "My Reflection" is a relatable trance tune replete with the requisite enormous builds and drops that, when remixed into a club edit, will have entire festival fields jumping in unison. "My Reflection" saturates the airwaves and then, as nimbly as it appeared, vanishes on a wisp of breath. Together, Andrew Rayel and Emma Hewitt knocked this effort out of the ballpark.
Hailed by Armin van Buuren as "the future of trance music," Andrew Rayel (real name: Andrei Rata) is a classically trained electronic dance music DJ and producer from Moldova often referred to as the "modern-day Mozart." As a DJ, Rayel exudes an unbridled enthusiasm for the music he plays and his onstage performances are electric and filled with physical energy. Drenched in a well-earned sweat after every set, Rayel earns his position as a bandleader, stirring up his crowds' passion as much with his music selection as with his bodily vigor. He has DJ'd the world's biggest festivals including Ultra Music Festival in Miami, TomorrowLand in Belgium and TomorrowWorld in Atlanta, Stereosonic in Australia, Global Gathering in the UK and other countries, Electric Daisy Carnival in Las Vegas, Electric Zoo in New York, Transmission Festival in various countries, Ministry of Sound in the UK, Dreamstate in San Bernardino, Electronic Family in Amsterdam, Zoukout in Singapore and Together Festival in Thailand. Rayel is a regular on the lineup at various ASOT stages around the world. Nightclub residencies see him performing onstage at superclubs including Marquee Nightclub & Dayclub in Las Vegas, Marquee and Lavo in New York, Ushuaïa Beach Club in Ibiza, Zouk in Singapore and Kuala Lumpur, Escape in Amsterdam and Ministry of Sound in London.
Australia's Emma Hewitt is as immaculate in appearance as she is as a performer. With a stage persona evoking the prowl of a wild cat and the gloss of a high-fashion model, she commands attention whenever she steps into the spotlight. As a singer/songwriter now based in Los Angeles, Hewitt's haunting vocals and impressive style put her at the forefront of vocalists highly sought by the world's leading electronic dance music producers. Hewitt has collaborated with a steady stream of respected producers including Armin van Buuren, Andrew Rayel, Cosmic Gate, Dash Berlin, Morgan Page and others.