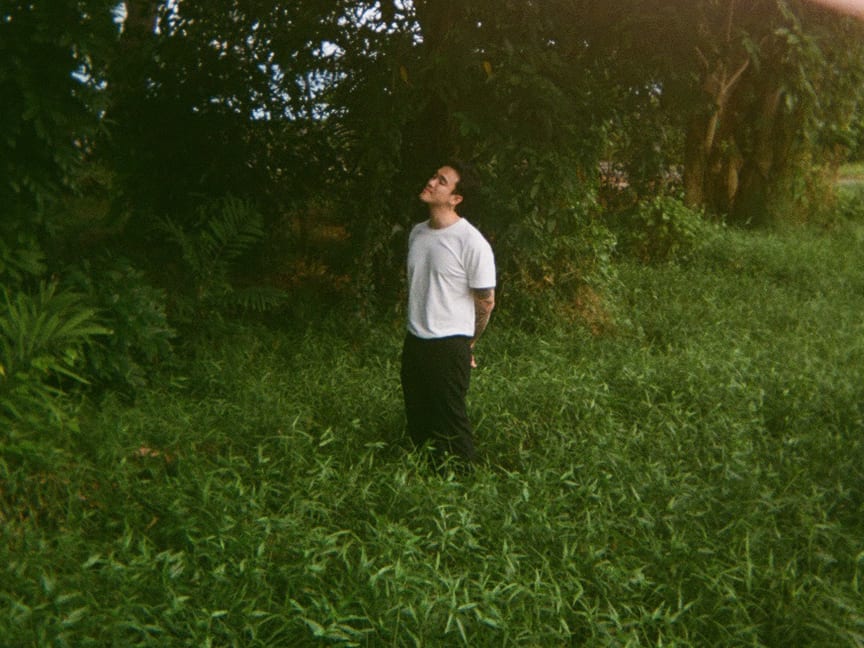 MYRNE Teases His Forthcoming EP with "Sleeping On My Own Again" About Insecurity in a Relationship.
After releasing "Forbidden Lovers" on Ultra Records earlier this summer – the first single from his forthcoming EP, MYRNE returns with another emotive, melodic indie-dance gem in the form of "Sleeping On My Own Again." The song's delicate instrumentals and solemn melodies evoke feelings of a love turned cold, which was the Singapore-based producer's inspiration for the track. MYRNE's definitively dreamy and surreal style is ever-present on "Sleeping On My Own Again," which follows the tone he set with his cinematic first single "Forbidden Lovers." Both tracks will be featured on his upcoming EP, a collection of songs that MYRNE wrote while being in a period of self-discovery.
"This was a really somber yet fun song that sparked when a close friend of mine – Charlie Kurata (Duumu) – sent me a bunch of guitar instrumentals that he wrote. I somehow got inspired to write about insecurity in a relationship, and the defeated resignation that follows after both parties realize there isn't much for each other anymore. The kind of song I'd listen to alone, staring out a window, at 2AM." – MYRNE
Singapore-based MYRNE first made his appearance on the scene with his 2015 debut EP "Softsins" on behemoth label Mad Decent, inaugurating himself as the first Asian artist on the label. His indie-electronic style comes from his training as a classical musician and his own isolation in his home country; MYRNE's style is both sophisticated and easy to listen to, incorporating elements from multiple genres. In 2017, he released the seminal electronic-indie LP "B4NGER PROJECT" with longtime collaborator Gentle Bones on Universal Music, followed by co-production work on RL Grime's "I Wanna Know" in 2018. After establishing himself as a talented force through these three projects, MYRNE has earned an impressive roster of live performances on his resume, including Ultra Music Festival and Tomorrowland, to name a few. He has also played to thousands in his home circuit in Southeast Asia, China, and the United States, such as Hard Summer, My Life Everyday, and more. Keep an eye out for more singles from MYRNE coming very soon!
More info on MYRNE / Ultra Records: