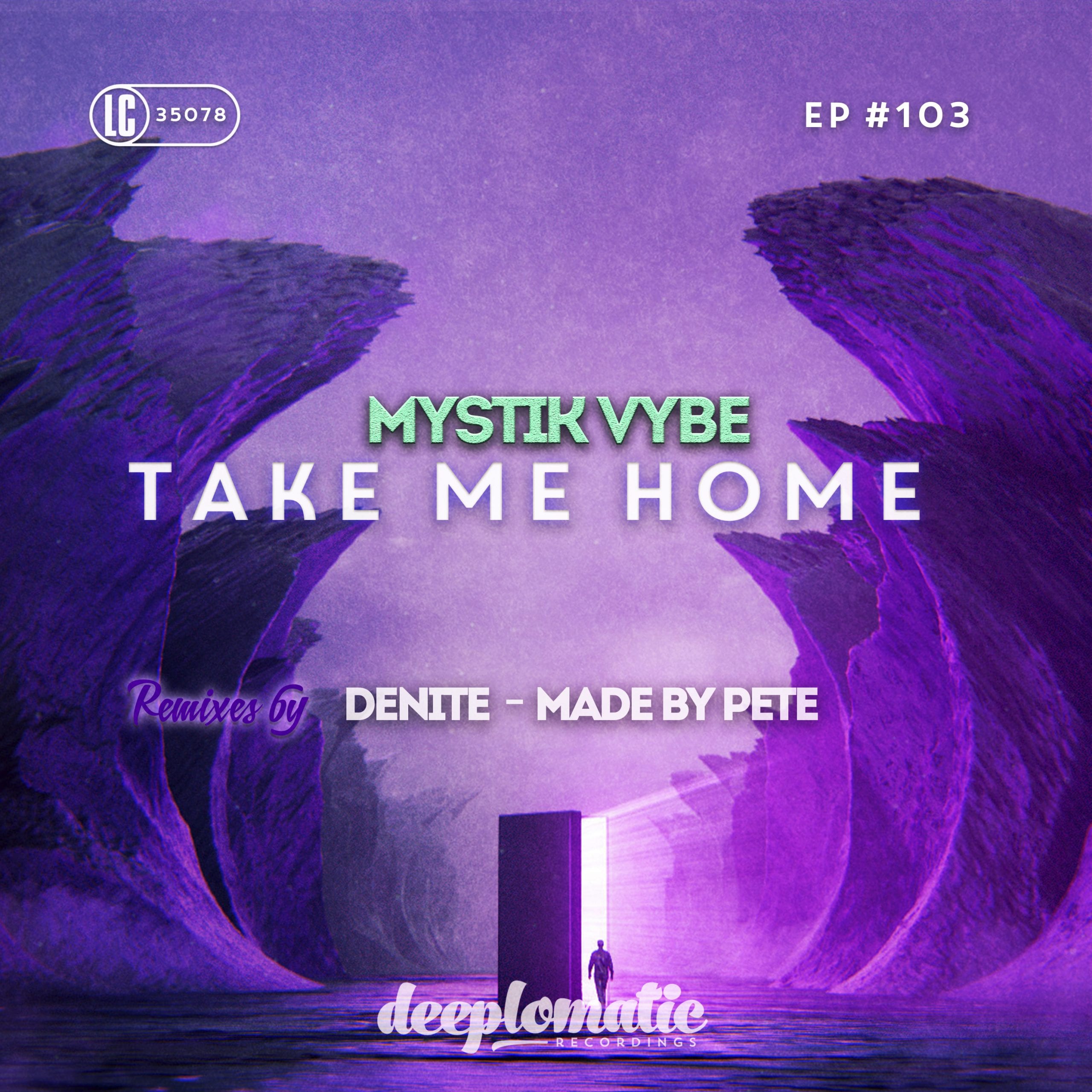 Mystik Vybe returns to Deeplomatic Recordings with a brand-new EP 'Take Me Home'
Mystik Vybe is back to release a brand-new EP on Deeplomatic Recordings called 'Take Me Home'.

On the first track of the EP 'Take Me Home' you can find a nice blend of dreamy synths, sharp percussions, unique textures and the amazing vocals of Keiran Fowkes.

The second track 'Still Think' is defined by the same style, deep house, with a sublime arpeggio riff as a main element. The EP also contains two outstanding remixes from Made By Pete and Denite.
"My main inspiration for this EP was the deep sound of Berlin and the amazing voice of Kieran Fowkes. When I produce a melodic track, I write the drums first. Then I like to play different chords and contrasting melodies with my keyboard over the top, record midi and after that try my favorite synths on the midi notes.
I am a big fan of Repro and Diva from U-he; I love Massive from Native Instruments and Arturia.Both tracks of the EP were produced in Logic Pro X. I like to use Ableton as well but, in this particular case, when I write melodic tracks, I prefer Logic.
To shape the sound and give it more color, intensity and character, apart from the Logic plug-ins, I've used the EQ's from Fab Filter, the FX's from Soundtoys, Delays and Compressors from Waves and Reverbs from Valhalla. I'm delighted to share this project with you, I've spent lots of hours in the studio, put a lot of soul in it and I am very happy with the result.  ¡I Hope you like it! "
1. Mystik Vybe – Take Me Home (Original Mix)
2. Mystik Vybe – Take Me Home (Made By Pete Remix)
3. Mystik Vybe – Take Me Home (Denite Remix)