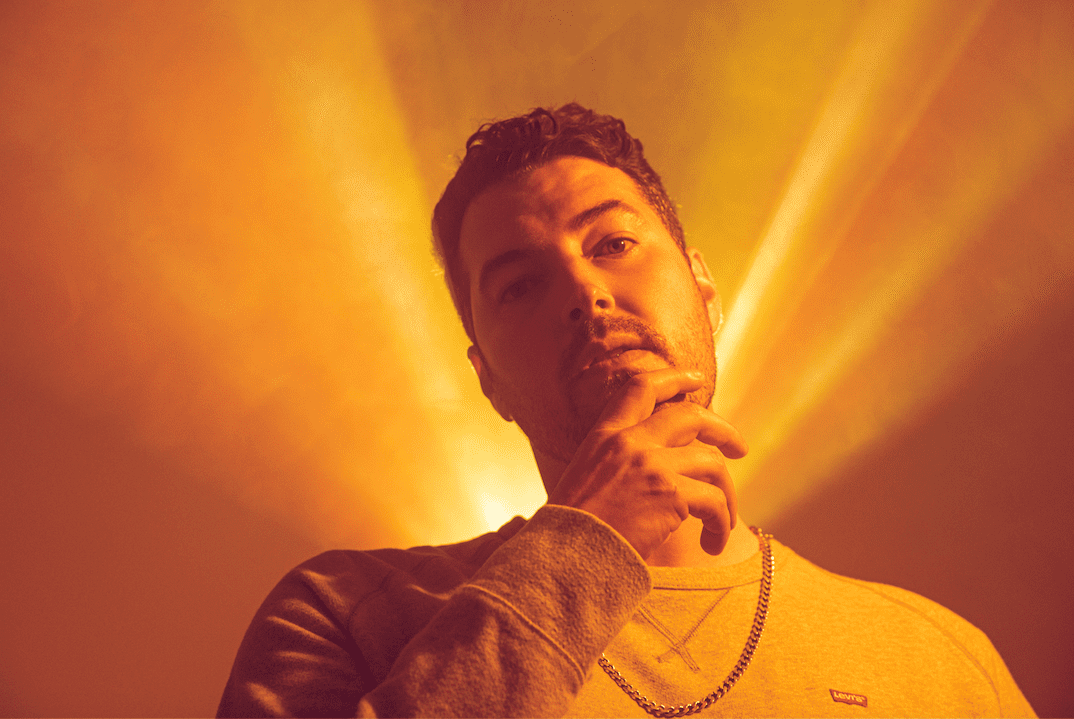 Hayden James Drops New Single "Waves of Gold", 13-Track Compilation Mix & Livestream
After enlisting Ferreck Dawn for a heaving remix of his prior single "Right Time" featuring Swedish stars Icona Pop, Hayden tees up his newest solo release in partnership with two more international acts. Paije provides deep earthy vocals on "Waves Of Gold", as a vacation-mode house team-up between Hayden and UK production and songwriting duo, Azteck. As one of Australia's finest names in pop-dance, Hayden's positive and energetic floor-filling flavour lines the release from start to finish ensuring it a second, third, fourth or tenth listen.
To coincide with the summer-yearning single "Waves Of Gold", Hayden today also shares a mixed compilation of exclusives and personal favourites by both contemporaries and respected house icons. A 45-minute vibe-brimming adventure, Hayden James presents Waves Of Gold opens with the eponymous single, before melting into an exclusive cut by Bob Moses, titled "Hold Me Up". Next are minimal and mood-setting tracks by Fideles and OCULA, as Hayden then connects dots cross-continent with songs by Barcelona's Analog Sol and Canada's Sultan + Shephard. UK four-to-the-floor cuts by Kisch and Low Steppa follow, before club-ready sounds of Ferreck Dawn's "Remedy" and Einmusik's "Dune Suave" emerge. A seamless deepness prevails over Gorgon City's remix of Local Dialect, and Kevin Saunderson's edit of Chez Damier, before Hayden's longtime local collaborator Cassian closes the epic compilation with his release, "Laps".
Hayden says of "Waves of Gold" and the compilation: "'Waves Of Gold' transports me, wherever I am and whatever I'm feeling, to immediate good summer vibes. The mix compilation is something I'm really excited about. There are some incredible artists on there that really match the mood of my new single. Hope you guys enjoy it." 
Hayden James' return in the new decade kicked off with thrilling pop-laced single "Right Time", which collected more than 4 million streams, a premiere by Zane Lowe on Beats 1, an addition to triple j and support from Rolling Stone, Pitchfork, NME and more. After six years of delivering internationally acclaimed dance-floor anthems, Hayden James' celebrated 2019 debut album Between Us was the well-awaited gift for his legion of fans. Showcasing his masterful abilities as a songwriter and producer, the album was Triple J's Feature Album, picked up praise from the likes of Sydney Morning Herald, The Australian and Music Junkee, saw him nominated for an ARIA and racked up half a billion streams since release. One year on from the record's release, and the beloved producer remains in peak form delivering a series of backyard livestream sets during isolation, heading up Untitled Group's second Virtual Day Party, and taking home the title for Most Performed Dance Work at the 2020 APRA Awards.
To celebrate the release of "Waves Of Gold", Hayden invites fans to join him this Friday, June 10th at 7:00pm PST for a special broadcast performance of the compilation mix in full via Chill Nation's YouTube and Future Classic's Twitch channel. Be sure to tune in to the next step of Hayden's journey for a mood-enhancing release, no matter where you find yourself in time or place.