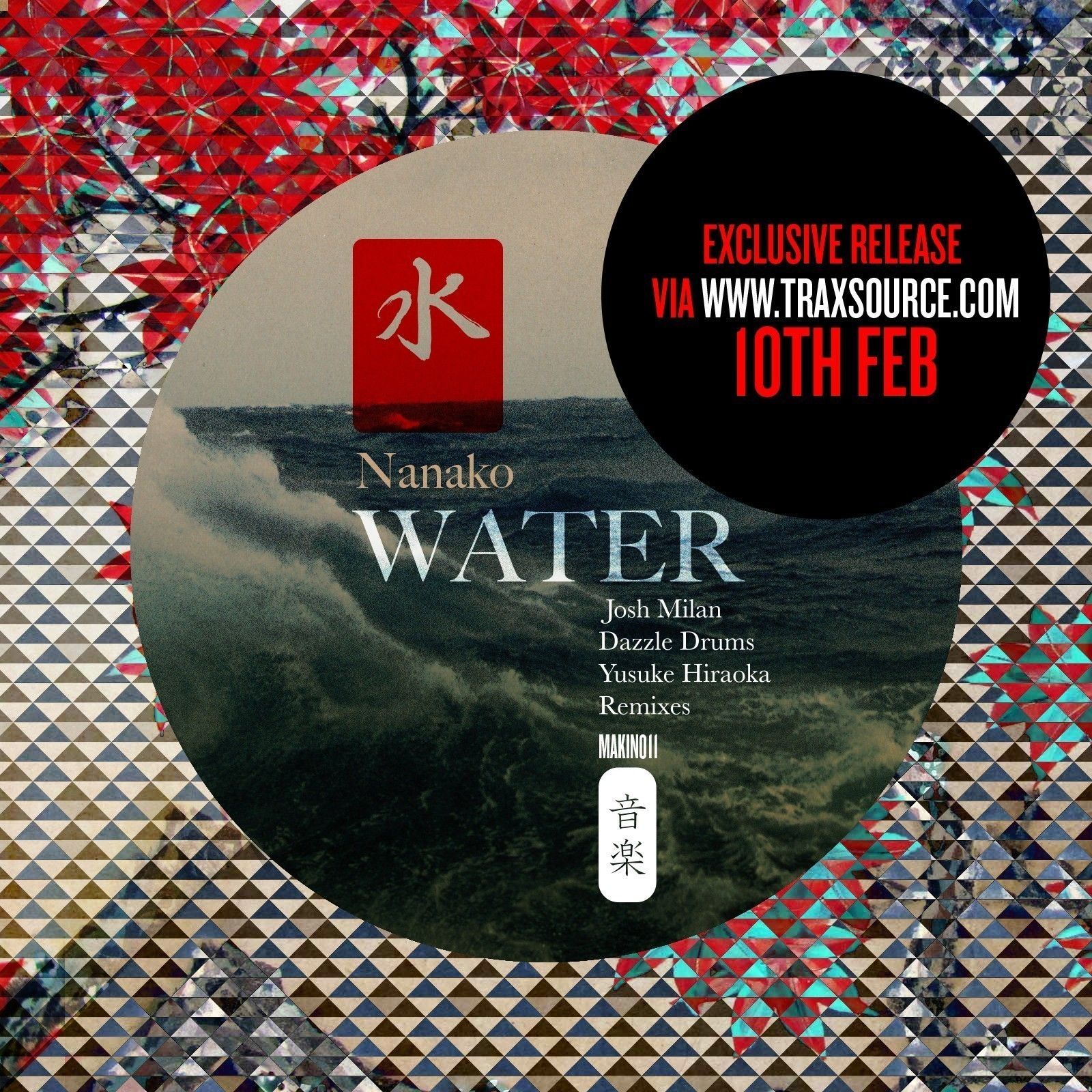 Nanko – Water
Yusuke Hiraoka's life began the moment he met dance music as a teenager.
A local radio show in Nagoya, Japan streamed live from Night Club and served as Yusuke's first encounter with modern dance music. He spent his teenage years immersing himself in the pulsing energy and soul of techno, deep house and R&B, until he reached a tipping point. One fateful night at Space Lab Yellow in Tokyo, Yusuke saw Timmy Regisford perform live and was transformed, convinced to make music of his own.
Since then Yusuke has dedicated himself to Reason and Ableton and clocked in countless hours in the studio and behind the decks at clubs. Now Yusuke and Makin' Moves are releasing Water, an EP that features Japanese vocalist Nanako and remixes by Dazzle Drums and Josh Milan.
Water is a culmination of Yusuke's aspirations since he first fell in love with the driving thump of house music. A deeply soulful number, Yusuke aimed to craft a vocal house track—in Japanese. While singing in English is standard fare in Japan, Yusuke wanted to re-contextualize this music with his own culture and language. After securing the production, in came Nanako, a powerful Japanese R&B singer, to take the track to the next level. Inspired by 90's R&B, Nanako adds urgency and spirit to the track in a way that can be felt regardless if the words are understood.
Inspired by the impermanence of flowing water as a metaphor for the restless human mind, Nanako sings to bring a sense of peace and calm to the listener as Yusuke's undeniably rubbery bass lines and spirited keys push the body to dance. The Japanese coed duo Dazzle Drums takes the tune to the forefront of the dancefloor with their remix, while veteran house producer Josh Milan puts the drums front and center for his Honeycomb remix. Whether in the privacy of your bedroom or in a crowded dance floor, Yusuke and Nanako's "Water" will take you to a place of ease through a soulful musical journey.
Nanako is available as an exclusive promo via www.traxsource.com on 10th February, and then on all other digital stores from 10th March 2014.
Tracklisting
1. Yusuke Hiraoka Original Vocal Mix
2. Yusuke Hiraoka Black Dictionary Mix
3. Dazzle Drums Club Mix
4. Honeycomb Vocal Mix
5. Honeycomb Dub Mix