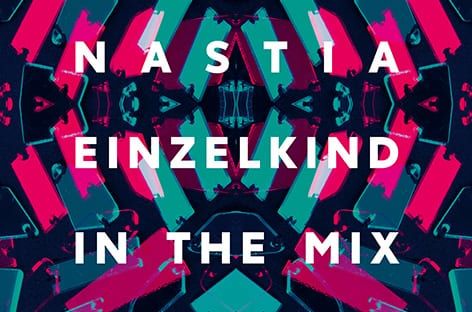 Nastia and Einzelkind tapped for Cocoon Ibiza mix series
The annual series returns with another two-disc set next month.
Sven Väth's Cocoon Recordings looks to Nastia and Einzelkindfor the next entry in its Cocoon Ibiza mix series.
Each summer, two artists are called upon to make mixes for a two-disc set on Cocoon, which celebrates the sounds of the label's weekly Monday session at Ibiza club Amnesia. Nastia, real name Anastasia Topolskaia—a Ukrainian DJ and the mind behind the Kiev festival Strichka—handles the first disc and offers what Cocoon calls a "more physical" selection. Her mix includes cuts from the likes of Luke Slater, Terrence Dixon, Slam, Plastic (AKA Yagya), Theorem and Calibre.
We're told to expect something "more stripped-back and cerebral" from Einzelkind, AKA Arno Völker, who runs the labels La Peña, JAX and Pressure Traxx. It's heavy on the German artist's own material, both solo productions and collaborations with artists like Ricardo Villalobos (from their Arnoracdouble-pack, released on Pressure Traxx in January) and Markus Fix (who curated the Dots & Pearls 4 mix CD for Cocoon a few months ago), along with a couple projects he's part of, Rhythm Factory and Implosive Inc.
Tracklist
Disc 1: Nastia
01. 100 Hz – Liquid 101
02. Theorem – Igneous
03. Plastic – No Language
04. Slam – Life Between Life
05. Luke Slater – From Time To Time
06. Sanasol – Naked Singularity
07. Bernard Badie – Time Reveals
08. Oscar Schubaq – Take It
09. Calibre – Getter Go
10. Kuniyuki Takahashi – The Session (Cobblestone Jazz Remix)
11. Terrence Dixon – Beat
12. Pacou – Funk2Funghi
13. Present Perfect – Lession 01
14. Differ-Ent – Gem in Eyes feat. DJ Bone
15. John Daly – Solar Sailing
Disc 2: Einzelkind
01. Implosive Inc. – Russ Key
02. Hot City Orchestra – Phantom Force (Delta Mix) / Einzelkind & Charlotte T. – Don't (Acapella)
03. Rhythm Factory – Oh Oh / Einzelkind – Maferefumeco
04. Hot City Orchestra – Barimu
05. Einzelkind – Just In Jack
06. Hot City Orchestra – Metropolis / Hot City Orchestra – The Observatory (Tool)
07 Einzelkind & Robin Scholz – Clubnight / Villalobos & Einzelkind – Arnorac
08. Einzelkind – Meinste !? (Delta Mix) / Einzelkind – Lumumba
09. Einzelkind – Aya Curanderito
10. Implosive Inc. & Markus Fix – In Tracy (Delta Mix)
11. Implosive Inc. – Milli Jean
12. Einzelkind – Imagine They Came To Get Everything We Took From Them Back
13. Einzelkind & Markus Fix – Good Evening Anoserl
Cocoon will release Cocoon Ibiza Mixed By Nastia & Einzelkind on August 25th, 2017.
CREDIT: Thanks to our friends at RA for this story.