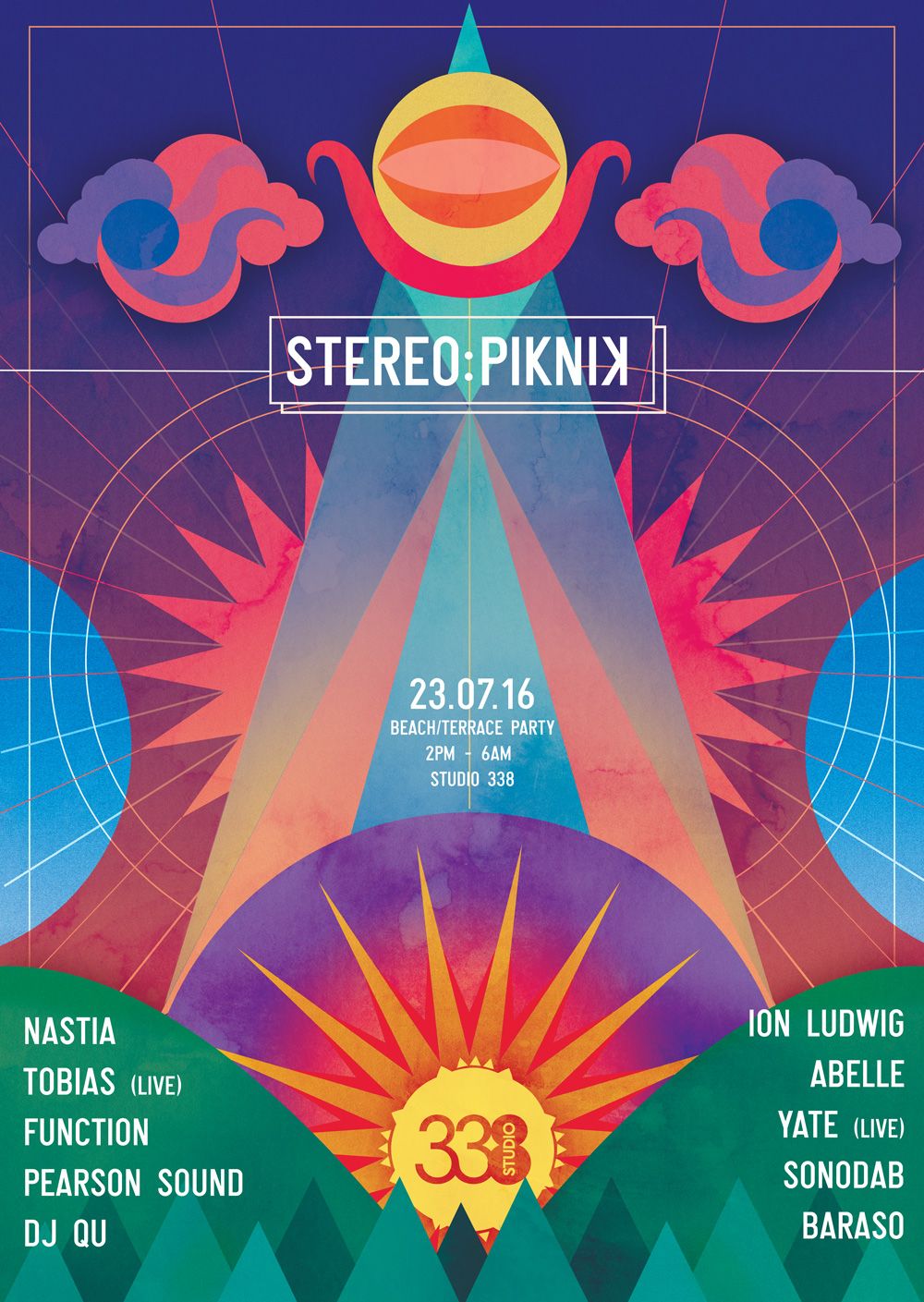 Nastia Presents Stereo Piknik Beach Party
Studio 338 continue to knock it out of the park in 2016. The latest and greatest news to come from the exciting South London space is that they are giving over their incredible new beach terrace to Nastia for her to launch the first ever event under her Stereo Piknik banner. It takes place on Saturday July 23rd and is the one and only all out techno beach party the capital will offer this summer: as such, some seriously heavyweight stars from Function to DJ Qu, Pearson Sound to Abelle all line-up.
STEREO PIKNIK is a brand new project conceived by the hugely in demand Ukranian DJ Nastia. It will bring together the sort of varied and vital sounds that influence her own sets and will feature sets and live shows from some of her favourite producers, DJs and friends. The main focus will be on forward thinking techno and minimal of the sort that she herself has become well known and respected for, and the excitement for this first party is already palpable.
The line-up for this event has been put together by Nastia and Studio 338 and features a fine mix of established stars and fast rising talents, including inventive Ostgut Ton producer Tobias who plays live, Berghain's techno legend Function, the impossible to categorise Hessle Audio co-chief Pearson Sound, plus New Jersey's deep techno practitioner and Strength Music boss DJ Qu, who is a real underground favourite.
Joining them will be a very special guest, as well as Russian after-hours favourite Abelle, a live show from Ukranian Yate, plus Spain's finest in Sonodab and Baraso.
Tickets – https://www.residentadvisor.net/event.aspx?822954
Facebook – https://www.facebook.com/events/270939199907679/
Line up
Nastia
Tobias. (Live)
Function
Pearson Sound
DJ Qu
Ion Ludwig
Abelle
Yate (Live)
Sonodab
Baraso