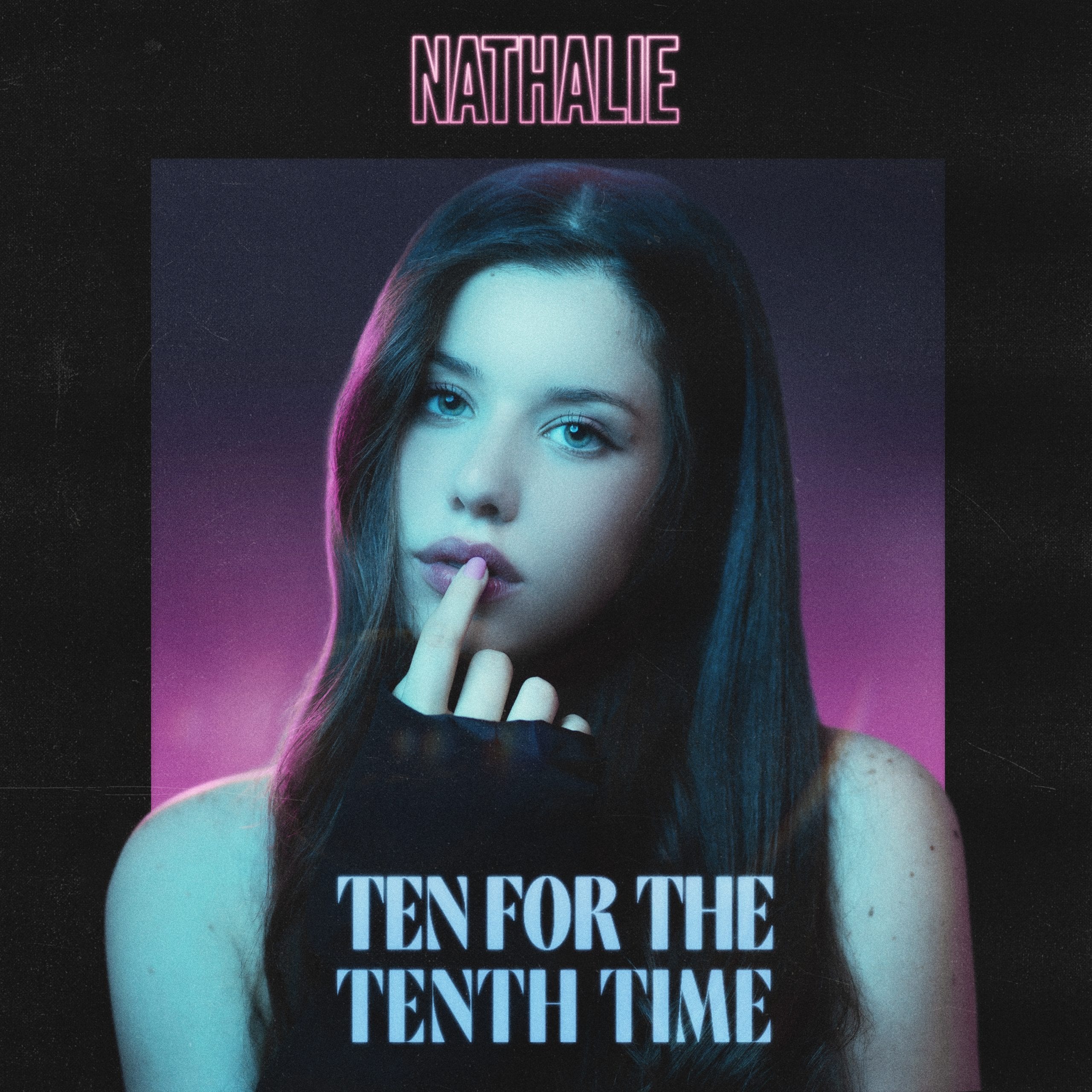 NATHALIE Drops Stunning Debut Single 'Ten For The Tenth Time'
Fresh on the scene, NATHALIE (Nathalie Cadlini) drops her first release "Ten For The Tenth Time", a pop-infused dancefloor hit set for mainstream success. It touches on the uncertainty of love and past relationships, a melancholic tone over pulsating bass and drums.
The production is courtesy of NUEL and Ricky Damian, the latter a producer and sound engineer used to working with artists like Mark Ronson and Dua Lipa, and this experienced touch is evident throughout the instrumental. It also includes the skilled strums of guitarist Luca Faraone, bringing his wealth of knowledge from working with Stormzy and Rita Ora to name but a few. And with lush synth and powerful bass this song would certainly feel at home in the charts.
The same can be said of NATHALIE herself, in the mould of Lady Gaga, Blackpink or Halsey, though her inspirations remain varied and eclectic. Evident in the heartfelt vocals, she describes this track as "about being in a limbo between wanting and not wanting someone who is no longer part of your life. Someone you've fallen for repeatedly but were repeatedly reminded that it couldn't work."
Though you could never tell, NATHALIE has come a long way from her early years. A very shy child, she would sing for hours on end to her favourite tracks from behind the sofa at her mother's house, so that nobody could see her perform. With a turbulent upbringing, music and in particular singing was her safe haven. But it wouldn't be until 2020 when finally she would have the confidence to create a series of songs she wrote and recorded in her living room, including her debut single ​"Ten For The Tenth Time". With many more tracks to come from this rising star, the path to success seems laid out before her.