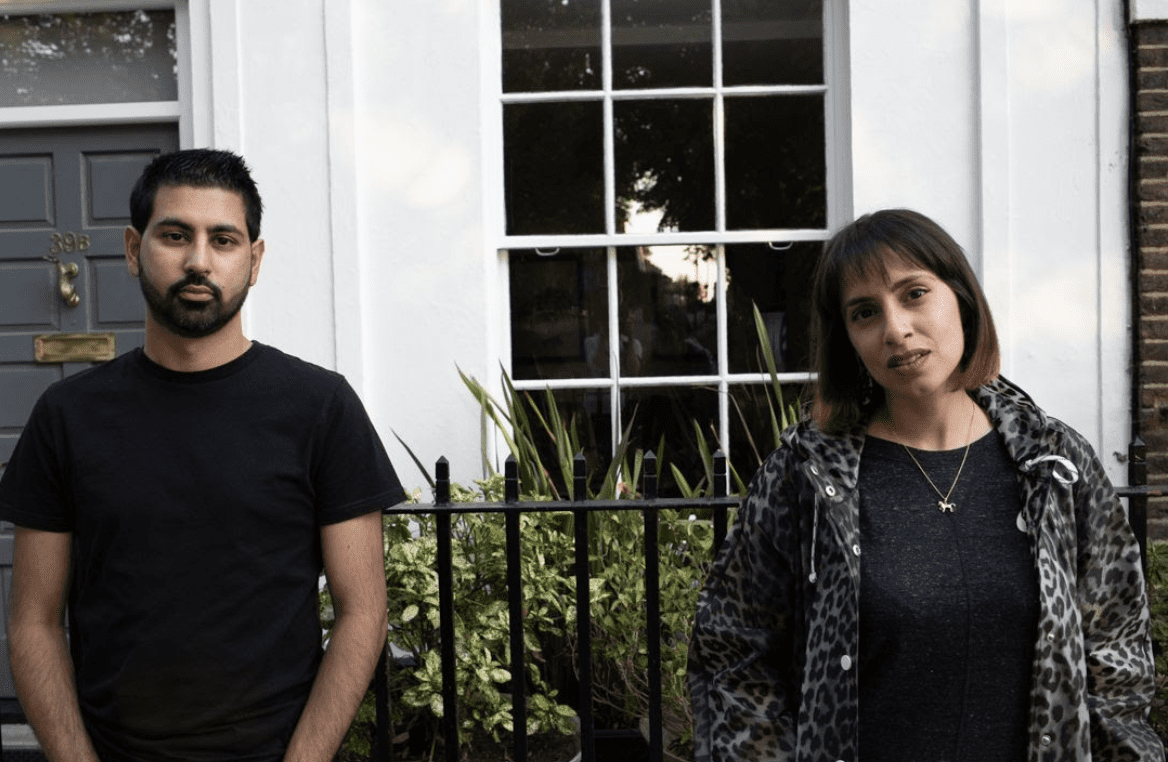 Laya Laya debut their new single 'Tiger'
Emerging with another stunning release, vocal Electronic Music duo from London, Laya Laya, deliver their latest offering with their new single 'Tiger'. With a series of  releases throughout year, Laya Laya have been placing their mark on the music industry since the release of their debut single 'Vampire' earlier this year. Originally connecting in 2017, the pair have brought their artistic talents together to develop their unique fusion of Electronic, R&B and Pop music.
Both born and raised in London to Indian parents; Freya, was a member of House Gospel Choir, and Super Joshi, a former BBC Music Introducing Artist. Their first soft release, 'Vampire' received plays on national BBC Radio and their subsequent tracks 'Gravity' and 'I Can Feel You'  have received tens of thousands of streams, multiple playlist support and coverage in key media such as Clash. 
"We both have a shared feeling of not fitting in anywhere- always between worlds- and that sense of not belonging is reflected in our sound. We kind of live in no mans land somewhere between alt pop, RnB and dance"
Their music is ethereal, alternative and melody driven but the pair don't hesitate to use basslines influenced by the Garage, RnB and House music they grew up listening to. Talking about their artistic style and musical influences, the duo say they write about life stuff but delve into spirituality and many of their songs emerge from studio discussions about theories on life, people and the planet. And their new single 'Tiger' is no exception. 
Immediately drawing you in, 'Tiger' starts with a gentle instrumental over faint bird song that acts as a sonic introduction to the track's jungle setting – filled with an eclectic blend of Synth and Electronic beats, setting the song up for a vibrant and immersive soundscape. Citing her current influences as FKA Twigs and Jessie Ware, Freya's ethereal vocal melody in the verses reflects the 'Tiger', enchanting and dangerous.  
When  the chorus beat drops the track takes on a more urban,  high-energy and tougher dimension with a catchy hook, a diversion from the London duo's characteristic dreamy, spacey sound.  The track culminates in an impressive rap verse by Apple Beats 1 featured 'trime' artist St3ph,  a former studio mate of the duo,  who shows off a skilled 8 bar flow with a machine gun delivery that takes the track to an even higher level. 
Describing the meaning behind 'Tiger', Laya Laya explain it as not being able to deny someone, or something's,  true nature; " You can't 'love away' the true nature of a tiger, no matter how beautiful it is or charmed you are –  a tiger is always dangerous.  The chorus lyrics 'Tiger Tiger don't make me a fool' encapsulates the naivety,  and thrill,  of being with a person you know is no good for you.