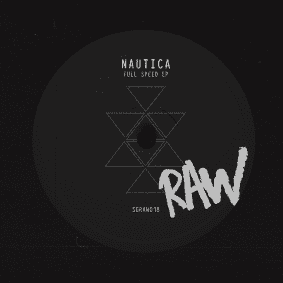 Nautica "Full Speed EP"
Liverpool duo Nautica touch down on Solid Grooves this June as they deliver their up-front two track EP 'Full Speed'.
With backing from a list of leading names, Liverpool based duo Josh Lewis and Caolan Savage, aka Nautica, have quickly become rising names of note within the UK scene over the past twelve months. Arriving fresh from their recent release on DVINE Sounds, here we see them join the likes of Reelow, Mason Collective and of course label co-founders PAWSA and Michael Bibi as they make a debut appearance on Solid Grooves Raw and reveal their 'Full Speed' EP.
Opening proceedings, lead cut 'Full Speed' sees swinging percussion, bumping sub-bass and skipping hats worked around a core infectious vocal sample as the pairing reveal an energy-fuelled, peak time cut, whilst 'Lust' takes a more refined approach as filtered vocals, skipping drums and sizzling lead melodies punctuate the package.
Nautica 'Full Speed' EP drops on Solid Grooves Raw on 3rd June 2019.
Tracklist
1.              Full Speed
2.              Lust