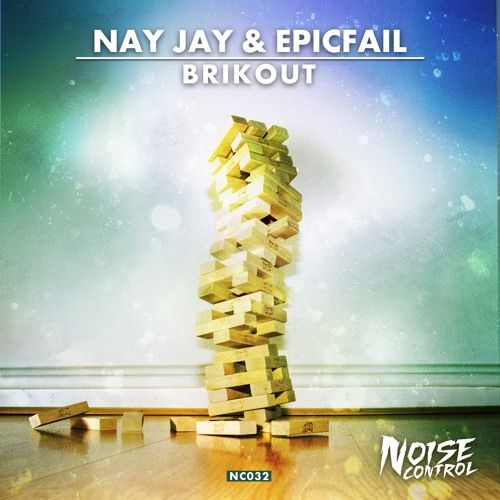 Nay Jay & EpikFail – Behind The Scenes Of 'BrikOut' Interview
EDM wonder kids, Nay Jay and EpicFail are two of the latest and brightest talents on the ever expanding dance music scene. With hit records such as 'Manos Arribas', 'City of Lights', 'Crusade' and 'Sunrise' all being released between them the past year, not to mention remix work for the likes of Major Lazer and Zoo Function, it was exciting news indeed when it was announced they would be teaming up to produce latest gem, 'Brikout'.
With a background in everything from Trance, Electro House, Progressive and Trap, Nay Jay and EpicFail (consisting of Mike Soriano, Daahir Moloo and Fez), 'Brikout' is rich in texture and substance and showcases each of these influences in a special and unique way. With Peak Hour's sub-label, the massive Glasgow-based Noise Control on hand to push the release, it looks set to be yet another smash for all concerned.
We tracked the fantastic foursome down to get more insight into how the project came about and what the guys have planned for the future.
Hi guys, thanks for being here with us. How are you and what's going on around you at the moment?
Thanks for having us for the interview. Nay Jay just finished a new project for elliptical records which is getting some great responses and EpicFail (Mike, Daahir and Fez) are working on other projects for the New Year.
You've just released a new single by the name of Brikout. How did this project come about?
We (EpicFail) met Nay Jay in Miami 2016 during Miami Music Week. We clicked really well. Nay Jay was working on a project and decided to show it to us. We fell in love with the festival vibes and we both decided to collaborate on it. We are really happy how this project came about.
How would you describe this record in terms of style and sound?
Best way to describe this track is a trap/hardstlye mixture.
Where did you draw inspiration for it?
What inspired us to write this track was witnessing Carnage's set at Ultra Miami 2016. By far one of the best sets at Ultra Miami. Carnage plays these types of tracks and we really hope he will get a copy of this track so he can support it.
How long did it take to complete this production?
It took a total of 16 hours to complete this track.
Could you walk us through the production process behind Brikout?
Take a listen! It first starts off with a Trap breakdown to get the crowd vibe going. We added the vocal shot in the track before the Trap drop so the crowd can get ready to feel the energy. The Hairstyle drop we added near the end is what makes the track unique. It is something very unexpected!
Which plug-ins and sounds shaped this project?
We are really familiar using Sylenth and Serum so used those.
Brikout got signed by Noise Control – how did you spark a relationship with this label?
Nay Jay: EpicFail introduced me to Noise Control. They currently have a release on the label called Crusade. That track got a lot of buzz from DJ's like Lucky Date and Chuckie. We wanted to find a label that really pushes promotion which is why we felt Noise Control would be best.
EpicFail: Yeah, what Nay Jay said! We are happy working with Noise Control and the way they promote their tracks.
Where would you imagine this production being played?
We both agree that Brikout is a festival track, so festivals like Ultra, EDC and Tomorrowland. We really wanted to make the crowd jumpy and just feel the crazy vibes.
Describe Brikout in three words.
Massive. Crazy. Energetic
Why should people listen to Brikout?
People should listen to and play Brikout because it is a festival banger! If you want the crowd to feel energetic, this is the track.
Do you have any other projects in the pipeline this year?
Not really much this year for the both of us as 2016 is coming to an end. We just finished a track called 'Sixteen' featuring vocals from Amy Kirkpatrick; you should all check that track out! It came out on Beatport Sept 19th on Enforcing Records. We are hoping to collaborate again in the New Year though.
Available on Beatport
https://www.beatport.com/release/brikout/1836222
Nay Jay Online
https://www.facebook.com/nayjayofficial
https://twitter.com/nayjaymusic
https://soundcloud.com/nayjaymusic
EpicFail Online
https://www.facebook.com/epicfaildjs
https://soundcloud.com/epicfailmusicdjs
Noise Control Online
http://www.peakhourartists.com
https://www.facebook.com/noisecontrolofficial
https://twitter.com/noisecontrolrec
https://soundcloud.com/noise-control-music
https://www.instagram.com/noise_control