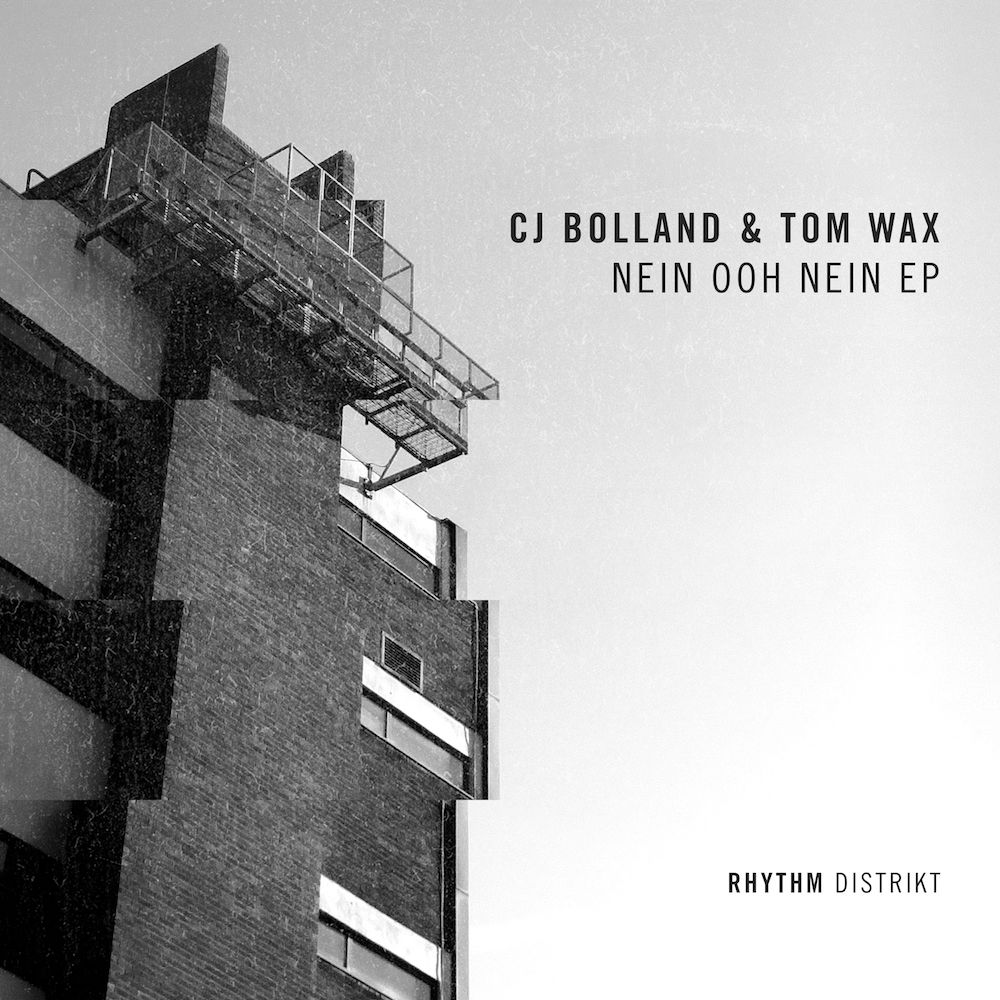 CJ Bolland & Tom Wax - Nein Ooh Nein EP
2019 marks the relaunch of the renowned Rhythm Distrikt label – it's mission is simple; to showcase a wealth of fresh & exclusive Techno productions from a host of exciting new artists and pioneers of the genre.
We're kicking things off with a killer first release from the legendary CJ Bolland and Tom Wax who deliver their 'Nein Ooh Nein' EP. CJ Bolland's first major success came with the release of 'Horsepower' on R&S which earned him industry respect and mass airplay amongst Techno DJs across the globe. Tom Wax is also another celebrated DJ within the House and Techno scene having worked with Marshall Jefferson, Terry Lee Brown Jr. and The Timewriter and releasing on Toolroom, Plastic City and Suara to name a few.
The EP kicks off with title track, 'Nein Ooh Nein' which presents rattling drums, piercing robotic vocal chants and a tormenting melody. On the flip is 'Spinster' which delivers a compelling groove with undeniable abrasive synths, atmospheric drums and an trippy bassline.