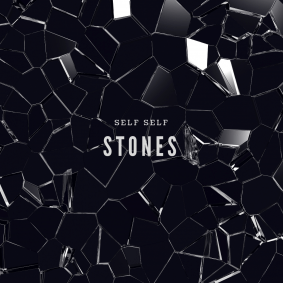 Self Self - Stones
Late April marks the arrival of Self Self Records with the first EP courtesy of label owners Richard Seeley and Andreas Geogiades aka Self Self, accompanied by a remix from Justin Drake.
With solo releases to date on the likes of Radio Slave's Rekids and Tim Sheridan's Very Very Wrong Indeed, Richard Seeley and Andreas Geogiades's experience within the electronic scene spans over 20 years, with Seeley also releasing material from Bruno Pronsato, Pheek and Public Lover via his Glue Music imprint. With two EPs already released under their new collaborative guise Self Self, recently formed in Seeley's purpose-built studio, attentions are now turned to the launch of their self-titled imprint Self Self Records to deliver their four-track EP 'Stones' featuring a remix from Justin Drake, one half of iconic UK house duo Peace Division.
Opening the package, title track 'Stones' sets the tone as slick drum licks go to work amongst warping synths and dubby pads, before 'Click' takes things deeper to lay the focus on hypnotic vocal samples and spiraling, hazy atmospherics. Next, 'Bitten' ups the tempo as shuffled drum grooves and eerie vocal interjections wander forth before Justin Drake's interpretation of lead cut 'Stones' rounds out the EP in style, combining trippy synths, heady drums and a snaking bassline throughout.
Self Self 'Stones' EP is out on Self Self Records in late April 2019.
Tracklist
1. Stones
2. Click
3. Bitten
4. Stones (Justin Drake Remix)