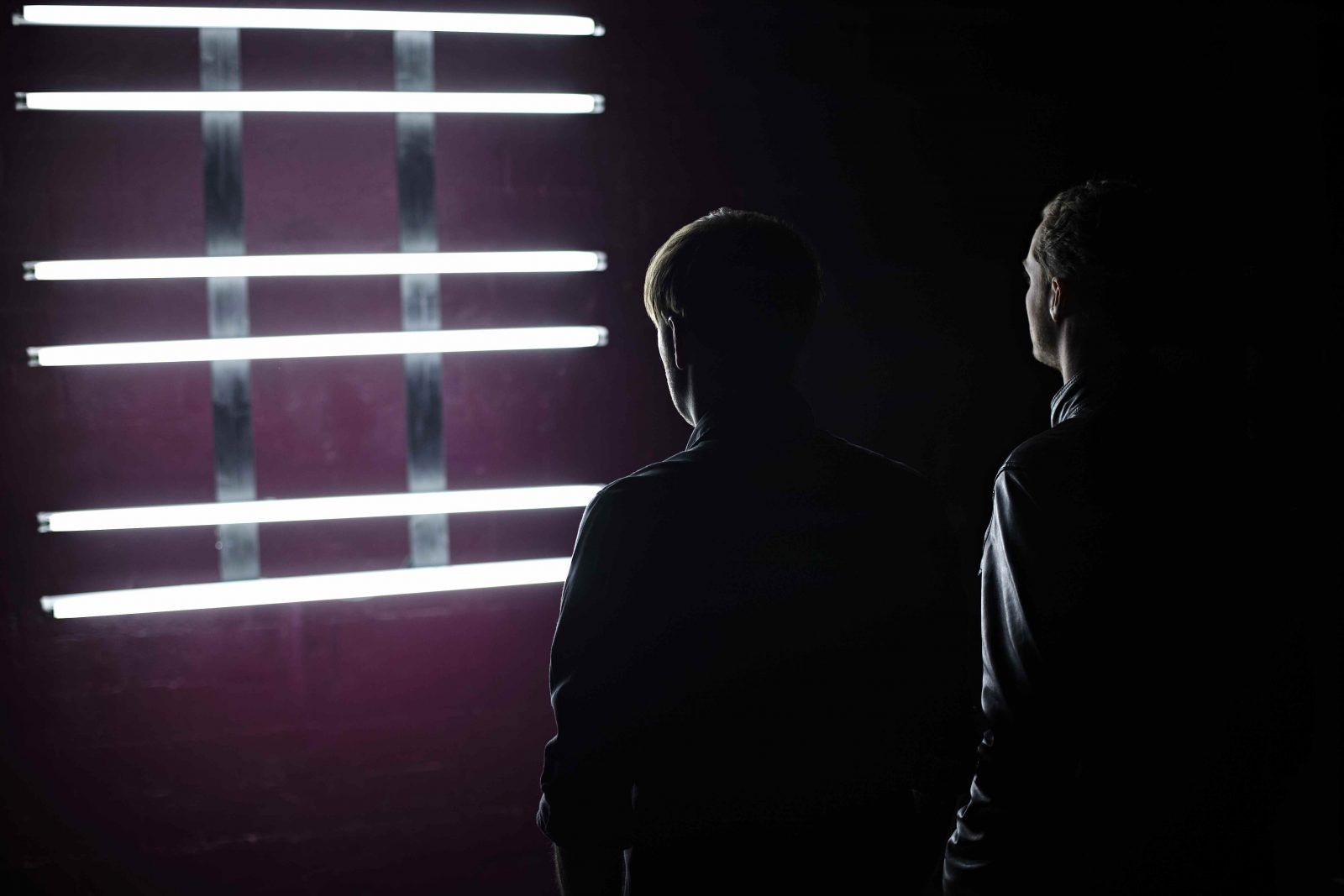 NEOSIGNAL 'SEQUENZ'
Neosignal's recent album 'Raum und Zeit' confirmed them as one of bass music's most interesting future prospects. With peer support from the likes of Amon Tobin, Skrillex, Opiuo and Noisia (who've signed them to their Division Recordings label) the German pairing of Florian Harres and Michael Bräuninger (aka Phace & Misanthrop) attracted widespread acclaim for a debut packed with pioneering and hard-edged electronic music.
'Sequenz' is the second single from the album and follows 'Planet Online', the track and accompanying video that became a viral hit.
'Sequenz' has been a mainstay for Neosignal's live show, exemplified via performances at Fabric, Urban Art Forms Festival Graz/AU, Dockville Festival Hamburg/DE, BASSart Festival in Munich/DE, Melkweg Amsterdam/NL and beyond, and recently featured in the official PlayStation 4 'Best Games Trailer' at Gamescom http://youtu.be/sarhjRultI8. The forthcoming video for the single has been directed by leading French production company, Dent De Cuir (who produced the video for 'Planet Online').
In addition to remixes from Mefjus, Jan Driver and 12th Planet, 'Sequenz' is accompanied by another original track, 'Dernier Cri'.
Their next live appearance is set for Oct 19th at the Amsterdam Dance Event in Holland, more dates to follow.
Discussing the 'Sequenz' video, Neosignal said:
"For us, we wanted the video to show that you tend to miss the beauty of an actual moment or sequence when you are constantly stuck to a mobile device or to the online world in general. All these little sequences we pass through in real life have something special; but these days special moments often get lost as people tend to spend too much time in the virtual world."
Dent De Cuir said:
"In line with Neosignal's questioning of new technologies in society, we chose a theme that would be clear to anyone who attends clubs, gigs or parties, namely that smartphones are vastly changing the way we interact during social events. The shift is increasingly noticeable within many of these spaces, where recording the moment and sharing their experience digitally trumps living the experience in 'real time'. Different mobile applications such as Vine or Instagram photos further alter how people interact within and outside these events, and clearly changes the direction of music videos, too."
Like: http://www.facebook.com/neosignalnsgnl
Follow: http://www.twitter.com/neosignal_
Listen: http://www.soundcloud.com/neosignal
TV: https://www.youtube.com/neosignalaudio
Space: http://neosignal.de