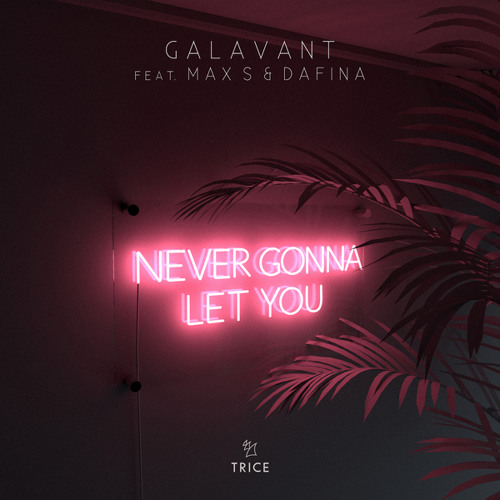 Galavant ft. Max S & Dafina - Never Gonna Let You
A brand-new addition to their ever-growing list of infectious singles, 'Never Gonna Let You' has got to be among Galavant's most sugar-coated cuts to date. Made in collaboration with Max S and Dafina, this record oozes catchiness and stakes its claim as one of the most remarkable pop-meets-dance-music mashes of the year. Feel-good, upbeat and simply mesmerizing.
Galavant explaining how this track came about;
"We were in the studio with 2 songwriters; Albin and Max S and wanted to write something that was the perfect mix of EDM and pop. The session ended mid-progress, and we all started working on other songs for a while, kind of forgetting about this idea. When Max sent us a voice memo a couple of weeks later of him singing the song accompanied by an acoustic piano, we were all reminded that this idea had something special to it, and put our other works in progress aside to make this one happen.
We thought it would be cool to write it as a duet, and after previous work with the singer Dafina, who also sings on our single "Falling", we knew right away that her voice would match Max S perfectly. She loved the song and recorded her part, taking the song to a whole new level! We love the way this turned out and are really proud of this one. We hope you'll like it too!"