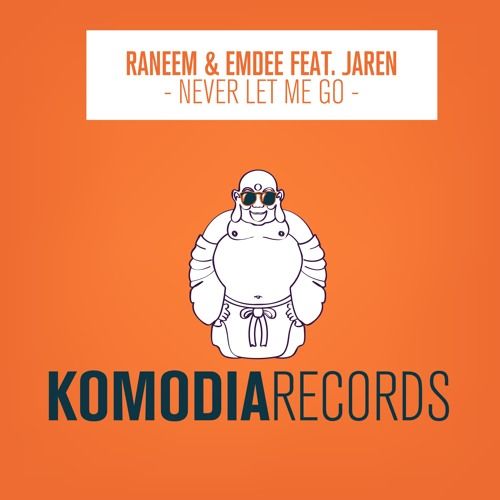 Raneem & Emdee Feat. Jaren - Never Let Me Go
Winter 2015 sees the launch of a new artistic vision by the name of Komodia Records, a new journey that starts with a release from the artistic minds of label leaders Raneem & Emdee. Teaming up with guest vocals from Jaren – the launch project 'Never Let Me Go' sets the tone for what's looking like a promising label as we approach a new year. The recognizable vocalist behind hits from the likes of Dash Berlin and Armin van Buuren brings out the best in the producer's talents and makes for a fine addition to #001 of this new journey.
'Never Let Me Go' is a finely produced, high-octane and melodic ride that shows off the producer's creative drive for forward thinking production, whilst retaining a commercial viability that makes this opener a perfect cross-market single that will work both in the main room and on the radio. The instrumental is strong, punch and euphoric and is perfectly complimented by Jaren's distinctive vocal flavours. From the vast stadium leads, to the full-fat electrified bass tones – the production hits on the senses with venom and more deserves its spot in the record bags of the long line of DJs giving this anthem pre-release support around the world.
Raneem & Emdee have been busy racking up followings both as individual entities – but it's their collaborative efforts that are lighting up this season. Already broken in as producers from some of the finest spinners in the business including Dash Berlin, W&W and Armin van Buuren – the pair are not short of spotlight time and will no doubt be looking to this latest effort to push that attention on further.
Komodia Records will be excited to finally lift off into orbit with this new project and they've wasted no time in letting off the big guns. With the likes of Raneem & Emdee on hand to kick start their journey, we can be sure that the future will hold nothing but high quality electronic music releases that will satisfy the festival and radio crowds in their entirety.
'Never Let Me Go' will be hitting stores on November 30th.