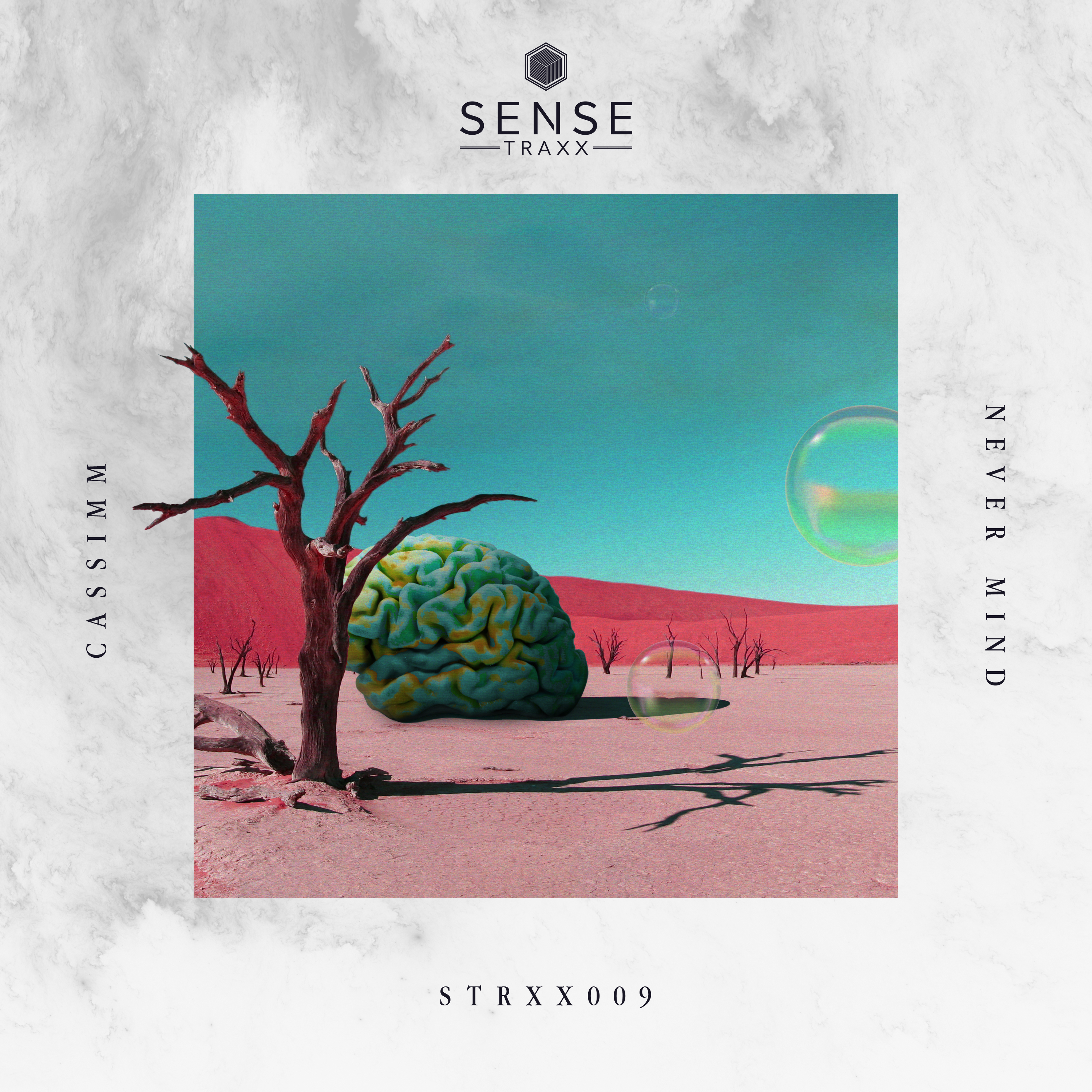 CASSIMM - Never Mind EP
Simon Shaw's Sense Traxx return this April With a four track EP from London based producer CASSIMM entitled 'Never Mind', comprising four tracks with remixes from Mad Villains, Greco (NYC) and Tom Jay.
Since its inception only a year ago, Sense Traxx has been pushing its signature percussive and jacking house sound into the forefront of the UK underground scene, with a prolific release schedule that has been graced by the likes of Dantiez Saunderson, Tommy Vercetti and Julyan Dubson. Now returning with an EP from new recruit and Aquarium London resident CASSIMM, who has released on Kerri Chandler's Madhouse and Supernova's Lapsus.
The original mix of 'Never Mind' kick starts proceedings with and infectious heady groove, CASSIMM then injects rapturous snare fills and sparkling synths, whilst further utilising crafty filtering atmospherics and a soulful vocal hook. Leeds based Mad Villains remix then throws devious break beats with sub-low kicks and a glistening melody into the mix, crafting out a unique jacking edit.
Greco (NYC)'s mix employs a 909-fuelled drum workout, laced with flurries of claps and wide-open hats to create a jacking groove, before fusing in NYC house-tinged mesmeric chords, creating an old school leaning vibe with a contemporary twist. Sense Traxx mainstay Tom Jay then closes the package with his crisp and booming mix of 'Never Mind', where shimmering toms and organic percussion merge with deep kicks to form an irresistible groove, fortified with fervent chords and sun drenched Balearic synths to create a summer inspired cut.
CASSIMM's 'Never Mind' EP drops on Sense Traxx April 21st.
Tracklist:
CASSIMM – Never Mind
CASSIMM – Never Mind (Mad Villains Remix)
CASSIMM – Never Mind (Greco (NYC) Remix)
CASSIMM – Never Mind (Tom's Paradise Mix)