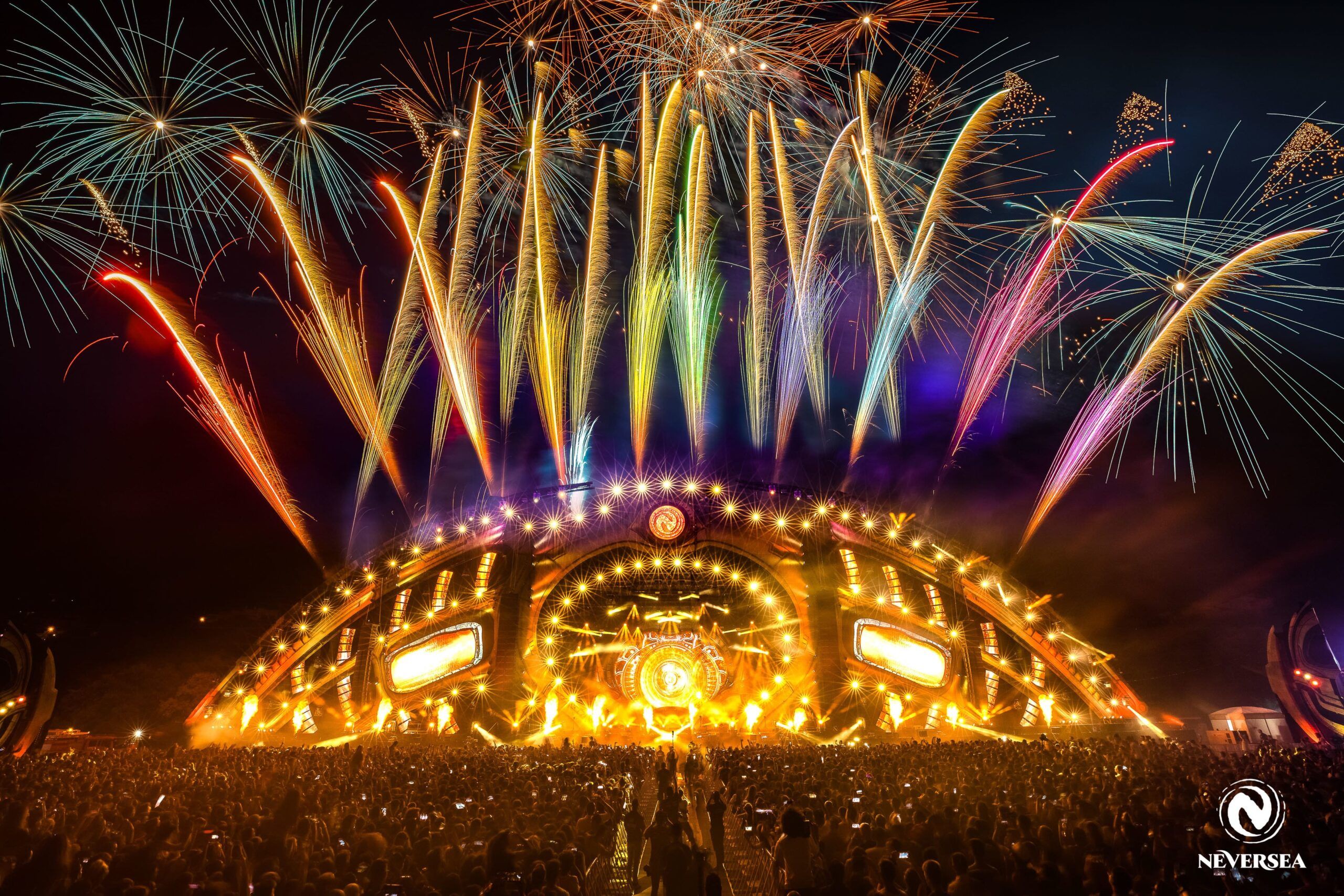 NEVERSEA blows away all expectations once again with its 2019 edition
This year's NEVERSEA festival (4-7 July, Constanta, Romania) somehow managed to surpass all previous editions, with four days packed full of breathtaking performances and memorable moments.
A total audience of 240,000 people enjoyed 70 hours of huge line-ups across the five stages – Mainstage, Daydreaming, The Ark, Temple and Oasis – with a peak of 60,000 people on Sunday. Aside from the huge local contingent, the international audience was chiefly made up of fans traveling from the UK, Germany, Bulgaria, France and Italy making for a truly cosmopolitan crowd.
90 international artists joined 60 local artists, with some overseas guests choosing to fuse local sounds into their sets. KSHMR won favour with the locals by incorporating a song by national legend Nicolae Furdui Iancu, while Salvatore Ganacci made a similar move by dropping a track by Romanian heavy metal singer Adrian Copilul Minune. 3 million people joined in to watch the live streams of various performances via Facebook and YouTube, bringing the festival to an even bigger global audience.
And perhaps best of all, the Blood Network Campaign that encouraged young people in Romania to give blood in exchange for a free 1-day ticket to the festival, or for a discount on the full ticket, was a huge success. 1900 donors gave 840 liters of blood at the mobile donation station that stopped off in Romania's nine biggest cities, helping 6000 patients in the process – and the additional figure from the hospital donations is yet to be confirmed.
All in all, it was another life-affirming few days at NEVERSEA which further cemented the festival's reputation as one of the world's very best festivals. Registration for 2020 is now open – sign up here to be the first to hear about artist announcements and early bird tickets.
Can't wait until next year? NEVERSEA's bigger brother UNTOLD is opening its gates in 2 weeks time. Get your hands on the last tickets via UNTOLD.
NEVERSEA is the ultimate summer festival, giving you beach-side stages, glorious weather, and music taking you right through to some quite stunning sunsets. Their commitment to doing things differently and make a positive change in the world continues with some great initiatives throughout the festival. Romania All Inclusive is a partnership between The Romanian Ministry of Tourism and NEVERSEA (and its bigger brother, UNTOLD), giving festival attendees discounts and other benefits at almost 70 tourist attractions across the country with their wristband. Blood Network Campaign encourages young people in Romania to give blood in exchange for a free 1-day ticket to the festival, or for a discount on the full ticket.
NEVERSEA 2019
Date: July 4 to July 7, 2019
Location: Constanta, Romania