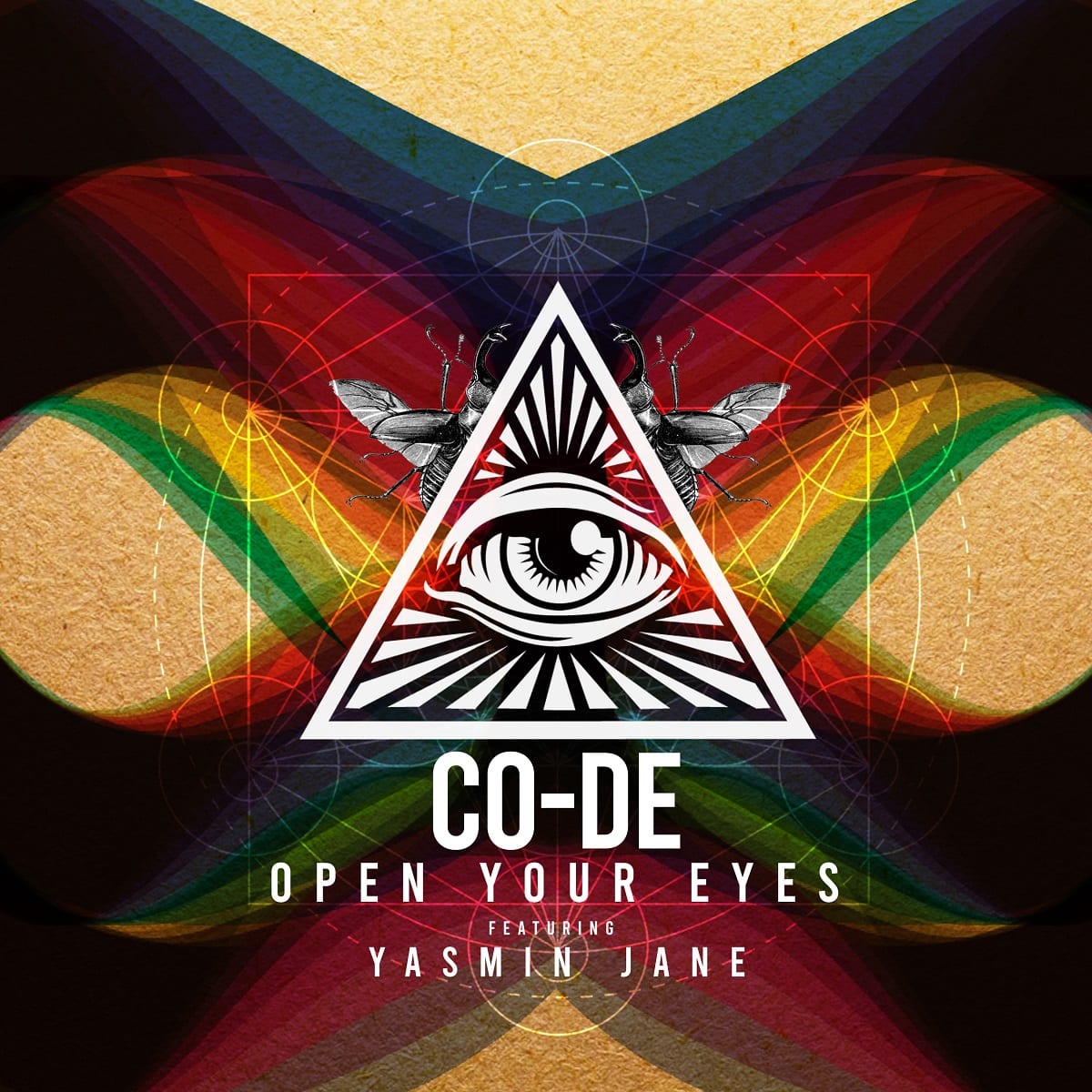 New Dance Music Collection CO-DE Arrive With 'Open Your Eyes'
London's hit making indie imprint, Perfect Havoc, has released 'Open Your Eyes', the debut single by a brand new dance music collective, CO-DE. A super group by rights, CO-DE consists of leading house producer, Paul Emanuel of Haji & Emanuel; Jamesie, former Ministry of Sound resident, and Gavin McCall, founder of the Born To Dance Records. Between them, they have a colourful history of near-death experiences, time spent at HMP and big success in the music industry with multiple hit records and awards.
Now they combine to produce a sound and vision as inspiring as their life stories, influenced by disco grooves and carnival vibes to create a fresh uplifting sound with distinctive basslines. The journey of these loveable rogues kick starts with 'Open Your Eyes' featuring up and coming UK singer songwriter, Yasmin Jane.
Paul Emanuel is well-known for engineering, co-producing and remixing on some of the biggest hits of all times. Working at Battery Recording studios, and as one half of Club Asylum, his credits include remixing for Rihanna and Elton John, while under his Haji & Emanuel moniker (with Seamus Haji) he's produced and remixed some of house music's all-time favourites including Booty Luv 'Boogie 2nite', and 'Last Night A DJ Saved My Life'.
Jamesie (James Shiers) has a remarkable story. He beat cancer at the age of 22, and now lives with a debilitating form multiple sclerosis. Although it has disrupted his momentum producing and DJing, it's only inspired him to fulfil his dream in music and give birth to the CO-DE project. Jamesie regularly toured Scandinavia with Ministry of Sound and scored regular plays on BBC Radio 1 and KISS FM for tracks such as 'Never Should' and 'Forever' produced with partner, Karl G.
Gavin McCall (aka Loveable Rogues) is known for running the hugely popular Born To Dance Records and international club night of the same name. Teaming up with Paul Emanuel and Katherine Ellis he delivered the club stomper 'Gotta Get Through', and as a solo producer on 'I'm Alright', which went on to feature on multiple Hed Kandi compilations. Having served himself under HMP, Gavin's rehabilitation brought about a positive, new way of being, heading up DJing and production courses for young offenders, working for the Keep Out Charity on its Crime Diversion programme, and he now teaches teenagers with Social Emotional and Mental Health needs at Muntham House School.
The CO-DE trio decided the featuring vocalist on their debut single was to be Yasmin Jane after meeting her at Perfect Havoc's roof top party in Dalston in September 2019. A truly a remarkable talent, Yasmin's distinctive tones and meaningful lyrics have earned her support by BBC Introducing, and work with cool powerhouse labels like Ninja Tunes, and producers from Sony, Warner and Universal.
'Open Your Eyes' marks yet another quality release for Perfect Havoc. The label has now achieved over 200 million streams on Spotify and Apple with tracks from its roster of breaking talent such as Joel Corry, Tobtok, and Kokiri. The label has a highly tuned ear for both underground and mainstream hits, licensing to labels including Atlantic Records, RCA and Columbia Records. Perfect Havoc is also a dab hand in the club world, throwing pop-up parties around the globe in London, LA and South Korea.
Follow Yasmin Jane
Facebook
Instagram
Twitter
Follow Perfect Havoc
Facebook
Twitter
Instagram
Soundcloud