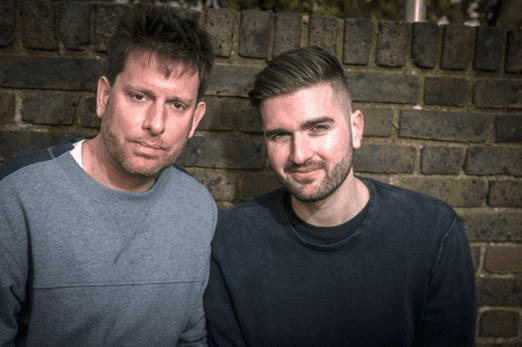 New Music Friday UK Entry 'The Stand Off' by Tobtok & Adam Griffin Lands Today
Tobtok & Adam Griffin team up again for 'The Stand Off' featuring vocals from UK singer Hayley May. Out today, 12th July on Perfect Havoc and already a New Music Friday UK Entry, the track follows their well-received previous collab, and Adam's producer debut, 'The Sting'. It gained support from the likes of Annie Nightingale (BBC Radio 1), Steve Smart, Justin Wilkes and Apres (KISS FM), and a wide range of DJs including Idris Elba, Gareth Wyn, Hardwell, Watermat, Todd Edwards, Riva Starr, Patrick Hagenaar, Redondo and more.
Signed to Perfect Havoc, Tobtok a.k.a Tobias Karlsson is one of the most exciting young producers to emerge from the Swedish scene in recent years, releasing tracks on labels including Kitsune, Toolroom, Astralwerks, Ministry of Sound and more. With a sound ranging from nu-disco to house, Tobtok has enjoyed global success with tracks such as 'Fast Car' ft River (double platinum in Australia and streamed over 31 million times) and his biggest track last summer, the piano-driven house track 'As I Sleep' with fellow Swede, Adrian Lux (13 million views on YouTube and 6 million streams on Spotify).
Adam Griffin is no stranger to the industry. A keen DJ from the early 90's playing pivotal London venues such as The Cross and Hanover Grand, he has also played senior roles within the music industry at imprints like RCA and INCredible – SONY's flagship dance label. Alongside Robert Davies, Adam co-founded and continues to run Perfect Havoc, creating a template for a modern 360-degree music business and scoring over 100 million streams to date.
Following their back-to-back DJing appearances at multiple Perfect Havoc events around the world, Tobtok & Adam Griffin have delivered another club banger with 'The Stand Off'. Pumping beats and an uplifting summery bassline underpin a track full of hooks designed to drive clubbers straight to the dancefloor. Hayley May's memorable vocal sticks throughout to create a truly infectious sound.
Hayley May is a rising star and has featured on quality tracks with M-22, Linier and Felon to name a few. She's also no stranger to the Perfect Havoc label, with releases including 'Good As Gold', 'Fallen' and 'Sorry' with Joel Corry.
Perfect Havoc continues a rich vein of releases after recent big tunes such as, Tobtok 'As I Sleep', Joel Corry 'Fallen' and Karen Harding 'Picture', all of which have enjoyed incredible support from DJs, Radio 1, independent radio, key Spotify playlists and more.