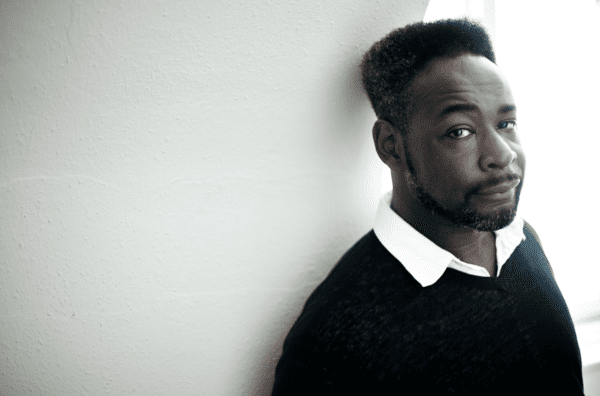 Nightlab Volume 2 launches
Nightlab: Volume 2 will provide an intimate insight into the past, present and future of UK club culture, with a double bill of discussions featuring dance music royalty – DJ Greg Wilson and A Guy Called Gerald – as well as the individuals and collectives shaping nightlife today – from Pxssy Palace to Discwoman.
Session one brings together two legends of the "Madchester" scene – DJ Greg Wilson and A Guy Called Gerald – who will share their enviable journeys across three decades of club culture in a conversation hosted by Bill Brewster. The in-depth discussion will explore the evolution of British club culture, from the golden age of the Hacienda to the present day.
Session two will explore the resurgence of politically driven nightlife, featuring voices from the contemporary club scene – a new wave of cultural activists that are fighting for inclusive dancefloors, empowering marginalised artists and raising awareness on global issues. This panel will feature Frankie Decaiza Hutchinson, co-founder of Discwoman; Nadine Artois, co-founder of Pxssy Palace; and Ryan Lanji, curator and creator of Hungama. The discussion will be moderated by Luis Manuel Garcia, dance music academic and co-founder of Room 4 Resistance.
Taking place Wednesday 28th November from 6-9.30pm at Tanner Warehouse, SE1 and split in to two insightful sessions. The event is free to attend, however guests are required to register for tickets via Eventbrite HERE. For exclusive press access, fill in details HERE. Images HERE.
The evening will be introduced with a presentation from Harjeet Sahota, senior policy advisor to the Youth Violence Commission. Labour Youth Officer for Camberwell and Peckham and a specialist in BAME Mental Health, she is also a social activist actively involved in London's grime community, playing a pivotal part in campaigning against the removal of the discriminatory 696 form.
The event forms part of the second edition of Nightlab, a collaboration between Mixcloud and Eventbrite that brings together the leading thinkers, promoters and entrepreneurs from across the UK's night time economy to create a platform for wider discussion and debate.
By uniting voices of the past and present, Nightlab hopes to inspire the next generation of nightlife.
Session 1
Then and Now
A GUY CALLED GERALD IN CONVERSATION WITH GREG WILSON HOSTED BY BILL BREWSTER
The pair will reflect on the past three decades of dance music history, charting their humble beginnings in post-industrial, Thatcher-era northern England, as well as how the rave scene exploded across the country in defiance of legislation that sought to contain it. For anyone with an interest in dance music history, this is an unmissable chance to get an intimate – and inspiring – insight into one of the defining moments for UK club culture from two DJs with a combined 70 years in the industry.
Greg Wilson is a pioneering DJ, who was a key figure in the early Manchester scene – championing electro music – and remains renowned to this day for his mastery of mixing and artful disco edits. He's also dedicated to the preservation of dance music history and culture. As a writer and speaker, he's been on a tireless quest to explain the roots of contemporary house and techno –– in addition to rocking crowds around the world.
A Guy Called Gerald was an integral part of the Madchester and acid house scene, not just as a member of 808 State but also for his solo work including the production of classic track Voodoo Ray, introducing generations of party people to a whole new sound. He was the gateway between Chicago house / Detroit Techno and the UK dance music explosion in the late 80s.
Session 2
BUILDING A NEW UNDERGROUND RESISTANCE
Following the commercialisation of 90s clubbing and the early 00s global dance music boom, there is finally a resurgence in nightlife with a purpose. A new underground resistance is forming around the world, fighting for inclusive dancefloors, empowering marginalised artists and raising awareness on global issues. Inspired by the generation that came before them, we invite a panel of the next wave of cultural activists to take to the Nightlab stage. Speaker line-up and bios are below.
Frankie Decaiza Hutchinson – Co-founder of Discwoman (left)
Nadine Artois – Co-founder of Pxssy Palace (right)
Luis-Manuel Garcia is a dance music academic and co-founder of Berlin based collective Room 4 Resistance. A lecturer in ethnomusicology and popular music studies at the University of Birmingham, his research focuses on urban electronic dance music scenes, with a particular focus on intimacy, stranger­ sociability, embodiment, sexuality, creative industries and musical migration. His work also includes significant features published on Resident Advisor, including long reads on the history of sexuality in club culture and an exploration of the way drug policies intersect with electronic music. This deep understanding of the social forces that shape nightlife inform the work of Room 4 Resistance, a queer femme/non-binary forward collective focused on community-building as well as creating safer space and visibility for underrepresented artists in dance music
Frankie Decaiza Hutchinson is co-founder of Discwoman, a New York-based platform, collective, and booking agency that showcases and represents female-identified talent in electronic music. Started as a two-day festival in September 2014 at Bossa Nova Civic Club Discwoman has since produced and curated events in o15+ cities – working with over 250 DJs and producers to-date.
Ryan Lanji is a fashion and art curator and cultural producer, working with some of the biggest names in the field to curate experiential exhibitions and events. One of Lanji's recent projects include HUNGAMA (meaning chaos), a queer club night that fuses Bollywood imagery, sounds and culture with hip hop; constructing a radical safe space that allows for the celebration of the diversity of genders and sexualities within South Asian communities and beyond. The night received prominent media coverage in publications including Dazed, iD, the Guardian, Vice and Timeout.
Nadine Artois is a DJ and co-founder of Pxssy Palace, a club night that prioritises womxn and femmes of colour and other queer, intersex and trans people of colour (QTIPOC). Originally a house party hosted by Artois, Skye Barr and a group of friends, the night grew rapidly; it now fills out large clubs in the capital and has made a bold impression on the city's nightlife scene. In addition to creating a positive and safe party environment for its guests, the collective also promotes social causes. Last year, Pxssy Palace introduced its first "Self Care As Warfare" charity night, with all proceeds being used to provide self-care products for women living in refugee camps.
About Nightlab
Nightlab –– a collaboration between Mixcloud and Eventbrite –– is a creative platform that brings together the leading thinkers, promoters and entrepreneurs from across the UK's night time economy and event industry. An IRL and URL forum built for learning, debate and discussion, covering the issues and innovations that matter.
For the debut event in March 2018, Nightlab presented talks on the experience economy, the future of the UK's cultural spaces and the rise of immersive, multi-sensory events. The second event will focus in on a central theme, providing rich and in-depth cultural content and conversation across multiple formats.
Listen to Nightlab podcasts via Mixcloud: www.mixcloud.com/eventbrit
Event times and location:
28th November 2018
6pm – 9.30pm