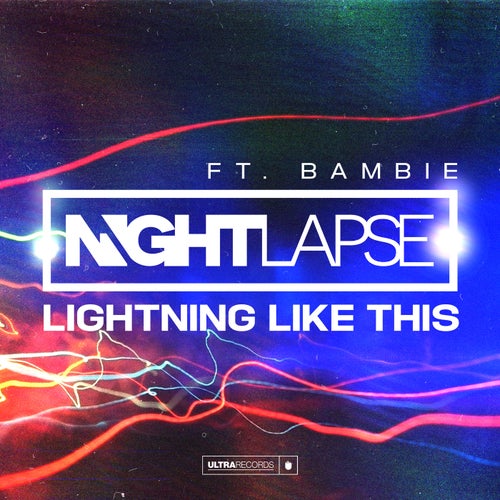 Nightlapse & Bambie link up on new single 'Lightning Like This'
Right off the heels of their jam packed appearance at Creamfields, Liverpool duo Nightlapse have once again joined forces with London based singer-songwriter Bambie on new single 'Lightning Like This', out on Friday 17th September. 
Driven by stirring synth melodies which are punctuated by Bambie's impassioned vocals, 'Lightning Like This' is an emotional dancefloor jam that leaves a profound impression. This is Nightlapse's second single release of 2021, following the euphoric 'Sweet Love' featuring the signature vocals of Yorkshire's Hayley May and just prior to that was  the release of their smash collab with Jodie Knight which featured remixes by their mate KC Lights.  Meanwhile Nightlapse's own remixes include 'Underwater' by Anabel Englund and MK and her biggest streaming record to date 'So Hot'.
Speaking about the new single 'Lightning Like This' Nightlapse explain, "Written on a snowy wet December back in 2018 in a box room in Liverpool after toying with a synthesiser, we wanted to create something with meaning, something with emotion not just in the melody but lyrically too."
Nightlapse released a slew of singles across 2020, including their biggest success to date with their unstoppable remix of Anabel Englund's 'So Hot', a collaborative rework alongside MK, which has so far racked up over 13 million streams. Further remix highlights include MK and Becky Hill's platinum-selling 'Back & Forth' and MK and Sonny Fodera's 'One Night' featuring the lush vocals of Raphaella, currently at 2.3 million streams on Spotify. They followed up with two original singles, 'Changed Minds' featuring the legendary vocal stylings of Roland Clarke and 'Freak Out' featuring Liska.
Bambie is a London-based singer-songwriter who focuses on keeping the lyrics universally pertinent while still keeping it deeply personal  Bambie explains. "'Lightning Like This' is a song I wrote to pull myself out of depression.". "It's a call to strength and a reminder that even when things get rough and it seems like you're stuck, everything you need is there inside you. It's not easy but don't let your demons steal your throne! Don't disappear for them. Don't give up on your life. Fight and you will win!"    . 
Bambie recently released the single 'How Can I Love?' with South London fika.
Nightlapse keeps building a foundation of fans while steadily moving closer to the upper echelons of British dance music with every stellar release.  Look out for them at Belsonic coming up in Belfast, where they will be playing to 20,000 fans at a sold out show with Hannah Wants, MK and KC Lights. 
'Lightning Like This' is out now on all streaming platforms.