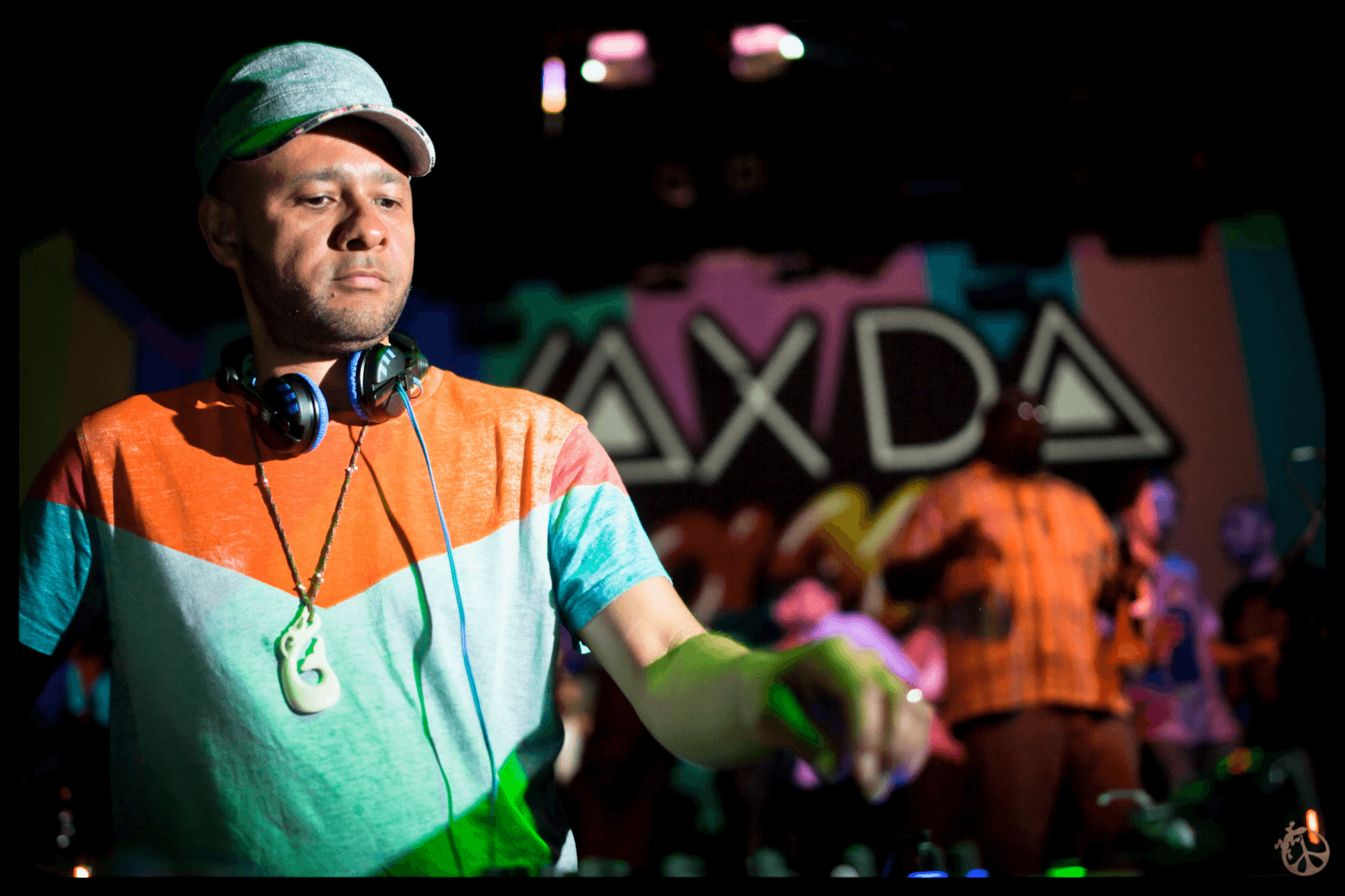 Nightmares On Wax: 10 years of Wax Da Jam at Pikes and Las Dalias
10 CONSECUTIVE MONDAYS
3RD JUNE – 5TH AUGUST
8PM – 4AM
Guest list link
Nightmares On Wax (DJ sets)
Wax Da Jam All Stars
+ special guests along the way
Soul Food BBQ
(Every week on the Sunset Terrace)
8pm – 10pm
Music from WDJ All Stars
In Da Club – Freddies
10pm – 4am
Nightmares On Wax (DJ Sets)
All Stars and special guests throughout summer
The Portal – Chez Fez
10pm – 4am
A sound and visual experience
Visuals by VJ TonTon
LAS DALIAS 
THURSAY 29 AUGUST
ONE SEASON FINALE EVENT
LINE UP TBA
TICKETS
Nightmares On Wax proudly presents the tenth season of Wax Da Jam, digging down to the original roots of the party's intimate vibe by hosting 10 events at Pikes on Mondays.
"When you party at Pikes you feel like you're at a house party more than a club, and this is the exact vibe I want to bring back from our original events at Aura in 2009. Pikes has this crazy history; Wax Da Jam will now become part of that which is really special. It also takes us back to the formula of throwing free events and connects us back with our family on the West of the island as we did with Wax Da Beach at Kumharas. If we're going to celebrate Wax Da Jam's 10-year legacy then I aim to bring through the elements that have been pivotal our growth, as well as bringing in the new. It's a nod to the past and a celebration of where we are now." – George Evelyn (DJ EASE – Nightmares On Wax)
Wax Da Jam was born out of George feeling the need for a night in Ibiza where DJs, MCs, percussionists and party people could come together in an all night long jam session, offering a refreshing alternative to the club nights, while still capturing the island's hedonism and free spirit.
"When I left England to move to Ibiza, I had sadly fallen out of love with DJing. Hosting the events helped me become aware that I didn't need to change what I was doing, I just needed to remember how to love it. By jamming with friends who are now our beloved residents and encouraging the crowds participation who have now become our long-time regulars and friends, Wax Da Jam reawakened my love for DJing and has been instrumental in elevating me to the phase of my career I am now in 10 years later"
Wax Da Jam's home since 2013 has been Las Dalias, the hidden gem of North and the island's oldest discoteca. Las Dalias allowed George's vision to grow further by hosting larger scale events expanding their crowds and adding a family friendly dynamic, showcasing full band live shows performing the Feelin' Good and Shape The Future albums, and night markets supporting local brands.
"We absolutely have to pay homage to our time at Las Dalias, we have had many incredibly special parties there. It only feels right to throw one big season finale up in the north to close our tenth season."
Wax Da Jam will continue to incorporate Last Night A DJ Saved My Life – a charitable organisation for which George is an ambassador that creates opportunities for the dance music industry to make a positive impact on children living in crisis. There will be donation stations at each event.