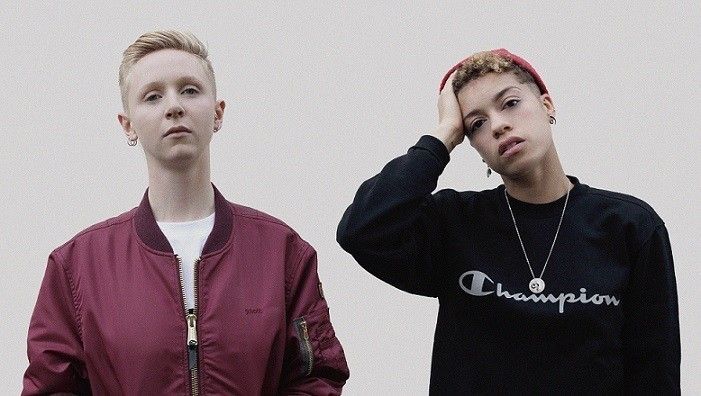 Nimmo and The Gauntletts – Others
Nimmo And The Gauntletts, fronted by Sarah Nimmo and Reva Gauntlett, could not have imagined the support they would receive after their first offering as a band in spring 2013.
When they revealed the track 'Change' online (produced by Rory Atwell – Vaccines, Palma Violets, Big Deal) they found support from worldwide tastemakers such as Gemma Cairney at BBC Radio 1, Georgie Okell at East Village Radio New York and more importantly supermodel and actress Agyness Deyn, who played the track on her BBC 6 Music show and subsequently tracked the girls down and demanded to make the video for her directorial debut.
Agyness Deyn, said of the band; "I heard the song and then it was constantly on repeat in my head. I had this story playing over and over of change. Girl to woman. Youth to old age. Purity to knowledge. I asked the band if they needed a video made. They said yes so I made it. What a band!"
Watch the video here: https://www.youtube.com/watch?v=Gf82j3FOpMY
They now return to the fore, with the electronically fused 'Others' which comes laden with irresistible melodies and the distinctive combination of Sarah and Reva's voices.
As artists they have been careful to accompany the music alongside a heavily visual element, something they will begin to reveal in the forthcoming video for 'Others', directed by Balthazar Klarwein, who most notably has worked with Rihanna, Kate Moss, Vogue & Burberry.
Nimmo And The Gauntletts play their first headline show in London on November 18th at the Elektrowerkz in Angel.
TICKETS AVAILABLE HERE : http://bit.ly/195LKeg
Nimmo And The Gauntletts are readying a host of new tracks and outing plans together for a more extended release, so it would appear that 2014 is a year to watch them flourish.
https://www.youtube.com/watch?v=e4S_XABN1Hk
https://www.facebook.com/nimmoandthegauntletts
www.nimmoandthegauntletts.com
https://soundcloud.com/nimmo-and-the-gauntletts
https://www.youtube.com/user/gauntlettoranimmo
https://twitter.com/NIMMO_GAUNTLETT