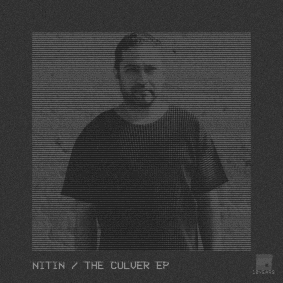 Nitin (Incl. Lorenzo Dada) The Culver EP
Ahead of his debut album this autumn, Nitin returns on No.19 Music with a fantastic first single featuring two original new productions, backed with stellar remixes from Avision and Fosky.
Canadian DJ & producer Nitin has a long and revered history in dance music. As an original founder of No.19 Music, alongside Art Department's Jonny White, he has built a reputation for quality, as a producer, performer & A&R. In the booth, he is highly respected for both his technical ability and always on point selection, a true DJ's DJ who is a firm fixture on the global club & festival circuit. Nitin's choice, tasteful productions exude real character and that is the story once more on this, his latest musical outing.
Kicking things off is 'Culver Crescent', a superb piece of stripped back and hypnotic techno built on a killer bassline which rocks back and forth as sparse claps and warped synth stabs flesh out the groove. Organic live drums and subtle sci-fi FX all add to the magic as this dubbed out floorfiller takes a hold.
Next up is another deep and dubby affair, this time recorded with classical pianist Lorenzo Dada. Dada, who hails from Rome, is a frequent collaborator with whom Nitin has been working closely over recent months. Here they offer up, 'Your Crazy Illusion', a detailed and immersive piece that fuses perfect drum programming with heartfelt piano flourishes to deliver something truly special.
American producer Avision steps up to remix 'Culver Crescent' after big tunes on the likes of Cassy's Kwench, Ben Sims' Machine label and Alan Fitzpatrick's We Are The Brave. His version is an all-out techno assault with rampant drums and raw percussive energy demanding you dance. Lastly, Argentina's Fosky steps away from his regular Sunday Money Music home to remix 'Your Crazy Illusion' into something tightly coiled and kinetic but with the same emotional piano keys leaving their mark up top.
These are four cultured cuts that are full of feeling and give a first glimpse into the sound of Nitin's much anticipated debut LP.
Tracklist:
1. Nitin – Culver Crescent
2. Nitin & Lorenzo Dada – Your Crazy Illusion
3. Nitin – Culver Crescent (Avision Remix)
4. Nitin & Lorenzo Dada – Your Crazy Illusion (Fosky Remix)