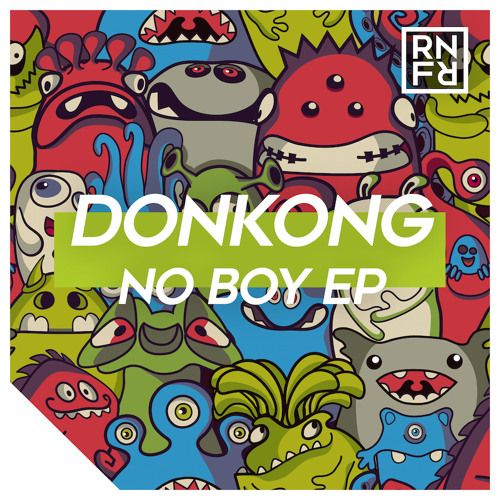 Donkong - No Boy EP
Cruising on to the bass music scene in 2012, Donkong arrived with a unique sound and strong musical direction. Following a successful stint song-writing for popular German vocalists, the duo connected via their shared passion for RnB, hip-hop and dance music. After working on Casper's hugely successful 'XOXO' album, Thomas met Johnannes – who was writing for popular RnB vocalist Xavier Naidoo – and Donkong was born.
Their early releases showed off a unique breakbeat and moombahton-infused sound; coined 'Molly Grit'. Boasting releases on Crispy Crust and Play Me Records, the duo switched things up with their bass, dancehall and trap remixes for Major Lazer, Krafty Kuts, Hudson Mohawke and TNGHT. Continuing to showcase their ability to effortlessly transition from genre to genre, Donkong have remained a refreshingly original act since their formation five years ago.
Now building on their impressive track record, Donkong add another distinct chapter to their story with the dancehall-influenced new "No Boy EP". A bass fuelled two-tracker with mighty dancefloor potential, the "No Boy EP" highlights the duo's insatiable appetite for exploring genres with powerful appeal.
Donkong's "No Boy EP" will be available on RNFR Recordings from 9th June 2017.
BUY & STREAM LINK / EMBED
SOCIAL MEDIA:
https://twitter.com/donkongmusic
https://soundcloud.com/donkong
https://www.facebook.com/donkongmusic
https://www.facebook.com/RNFRrec