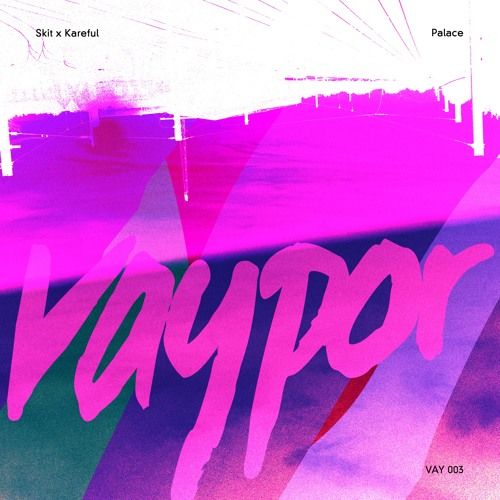 Skit x Kareful - Palace
As one of the latest genres to emerge within electronic music, wave music is home to some fresh and exceptional talents that know how to create hypnotic records. Among those are Skit and Kareful, who now indulge Mike Hawkins' VAYPOR label with their own whiff of wave music brilliance: 'Palace'.
Steeped in high-bred melodies and dreamy atmospheres, 'Palace' is of royal quality. It leaves none to question the cutting-edge production skill and avant-garde attitude of its two creators and could very well put wave music on the map with a colossal exclamation mark on top, drawing in tons of listeners itching to see what all the fuzz is about.
Both hailing from London, U.K., Skit and Kareful have been spearheading the wave music movement since its first baby steps. 'Palace' marks their third team-up after 2016 singles 'Luminosity' and 'Lotus', and continues along the same lines as its predecessors, mashing jaw-dropping soundscapes with dubstep-flavored rhythms and the flair that comes with electronically produced music. Mike Hawkins is already on board and the rest of the world will follow soon enough.