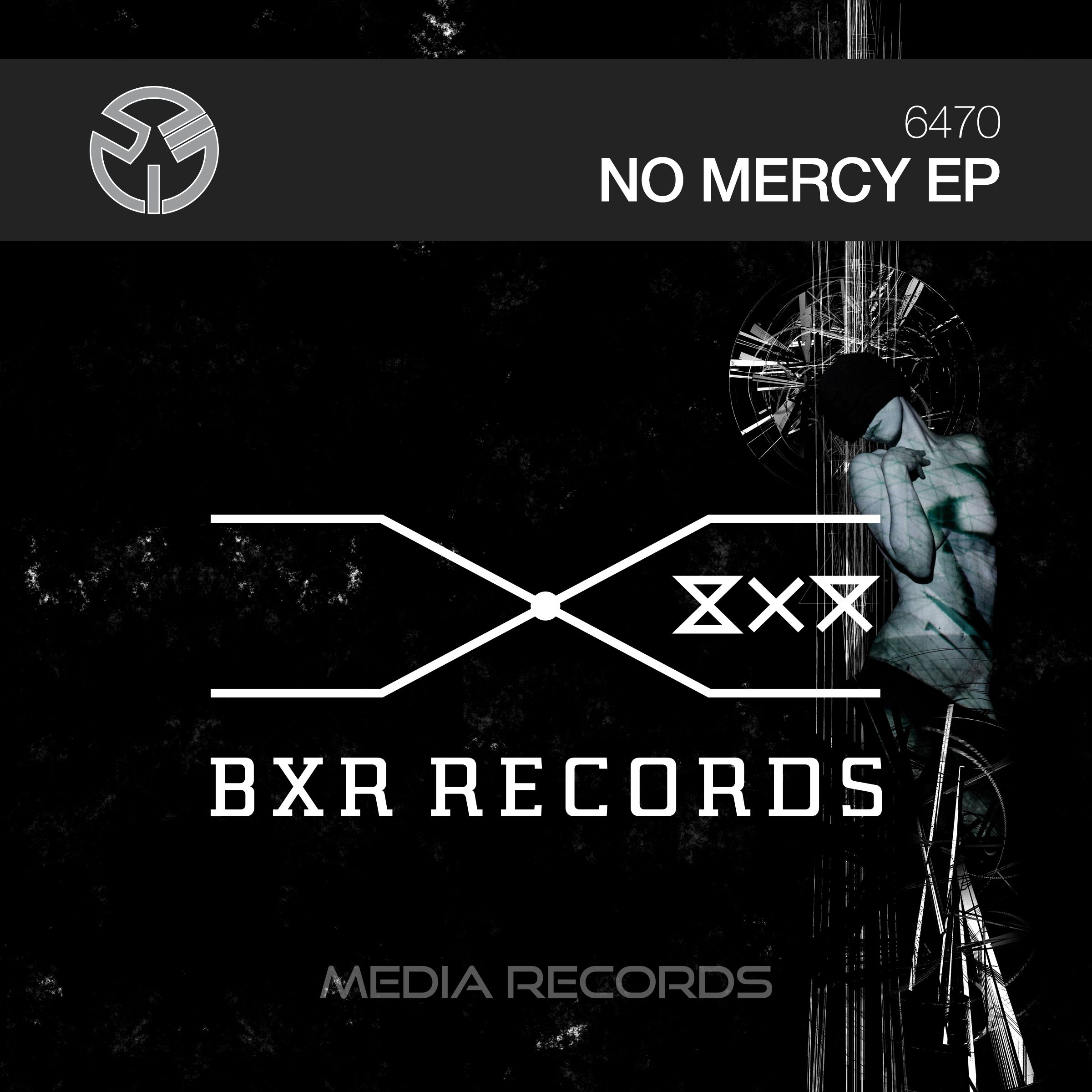 6470 - No Mercy EP
After a 15 year break fabled Italian imprint BXR Records relaunches under the Media Records umbrella, headed up by Gianfranco Bortolotti. BXR's reincarnation focuses on capturing the modern techno sound by giving a platform to new and exciting artists. The honour of dropping the label's first EP in over a decade falls to 6470 who has it's existence cast from the shadows of gifted producer Davide Piras's mind. A new identity, not determined to express something artistically unusual, but as a personal platform to improve and investigate any possibilities of post-techno and experimental electronic music.
Started as a white sheet, the concept 6470 is the latest addition to the irresistible oblivion on the brink of house and techno. 6470's sound is the result of a visceral approach from both genres furthest ends: distorted and radioactive soundscapes locked in a dance-floor favorable structure. 6470 is never final, taking shape day by day, evolving constantly, exploring and braving the regular. A noise crafted consciously as a result of long jam sessions and heavy electronic manipulations.
This No Mercy EP is 4 tracks of experimental forward-thinking electronic music. Opener 'Our Cognitive Dissonance' is a rising arch of sketched-out hardware effects and muffled percussion. The title track 'No Mercy' pulls no punches, led by a domineering bassline that powers through and a deeply infectious melodic rhythm. On the B-side 'Introspection' puts the breaks on, combining industrial echoes with piercing, distorted percussion that generates a sinister and unsettling undercurrent. 'September 10' sees 6470 at his most experimental; incorporating broken beats and light key stabs with weighty kicks and dub-soaked bass.
The 'No Mercy' EP is out now on 12" with the digital release set for March 24th.
Socials
http://www.mediarecords.dance
http://www.facebook.com/mediarecordso…
http://www.twitter.com/media_rec
http://www.instagram.com/media_records
http://www.soundcloud.com/media-records