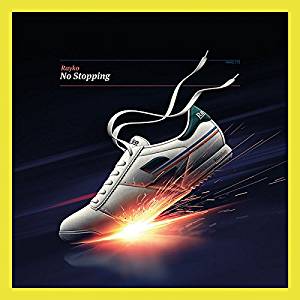 Rayko - No Stopping
It is time for the Nang and Rayko worlds to collide once more. The awesome Madrid-based DJ and producer is back with his second album on Nang. As ever the grooves are wide, the beats are large and the musical elements ooze funk and nu disco sheen.
Thing open up with the title track and recent single "No Stopping". The track features the fine vocals from Tania Haroshka and it is a powerhouse of synth disco, electronic groove with real bass guitar and darting guitars giving it just a tint of Miami Vice sheen. 2016 single "Crazy" is up next with it's catchy hooks and counter melodies. It comes with just the right amount of good-time groove to bring a smile to any face. Things tone down "Robot Life" which is a creeping synth fest with wandering grooves and chunky drums.
Danielle Moore features with a fine vocal on a 'pure Rayko' style classic "Cosmic Pirate". Muscular basses and darting guitars being deployed to maximum effect. "Ocarina Of Time" is next with its layered complexity and stabby synth bass notes.
Tania Haroshika returns for the final trio of tunes on the album. Her fine vocals melding effortlessly with the slick production from our hero. First up is "HOT" which builds the music slowly adding layers of multi tracked guitars and real bass before breaking forth into song. "U" sneaks in from the leftfield with its quirky strings and arpegiated synth-clavi lines. The album closes with the (slightly) melancholic and pensive groover "Space Boat". Tania adding a brooding vocal over a pulsating juno style bassline.
A fine effort from our Madrid based hero who once again shows everyone what this "top-of-his-game" DJ-producer can do with some guitars and keyboards. Bravo