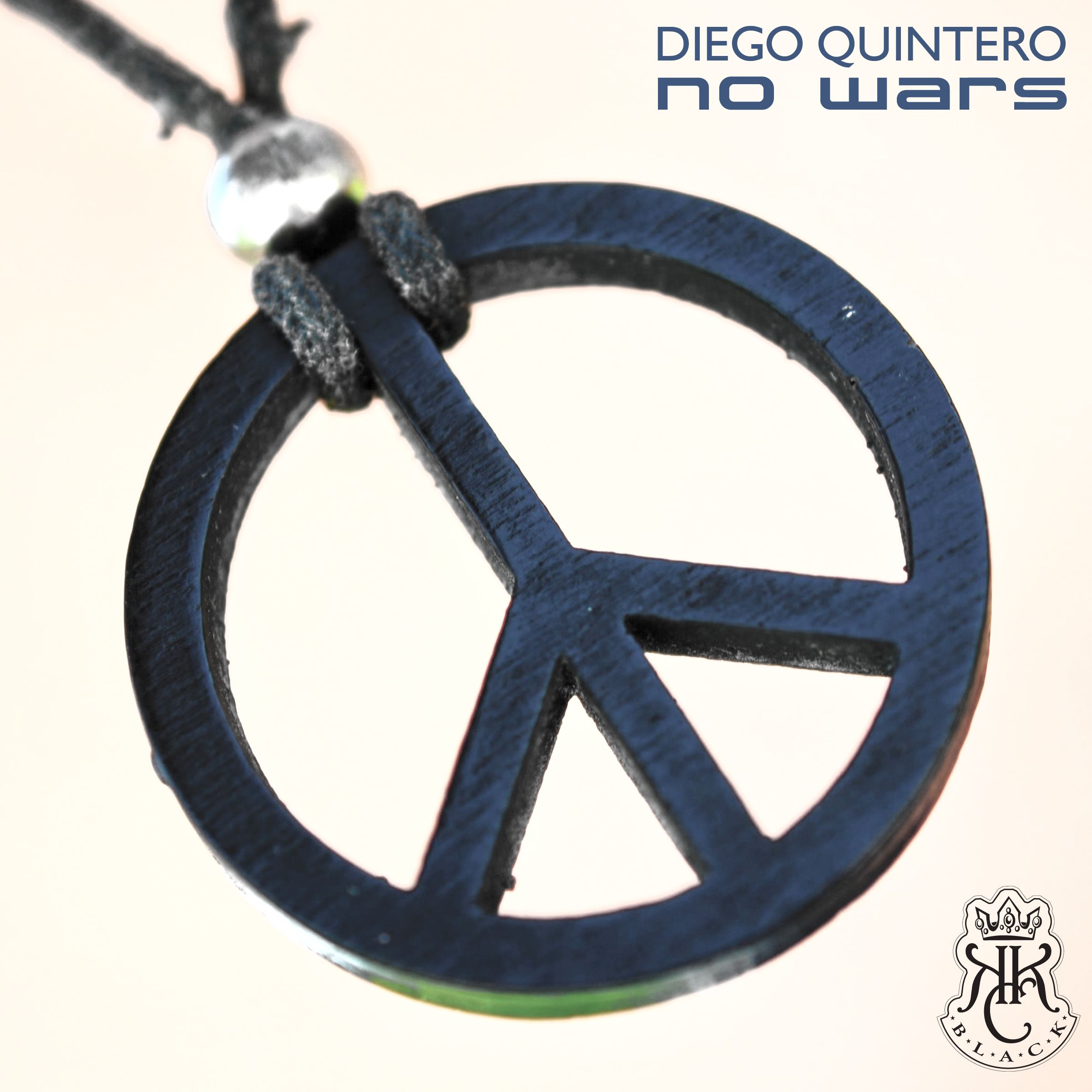 Diego Quintero - No Wars
Columbia's king of Tech House Diego Quintero has been causing huge waves around the globe thanks to his highly crafted studio bombs. The DJ and producer makes his debut on D.O.N.S.' renowned record label Kingdom Kome Cuts, with his highly anticipated release 'No Wars' – a Tech House monster that is sure to rock the dance-floors on a global scale. Not only has the talented artists been championed by industry tastemakers such as: Richie Hawtin, Roger Sanchez, Popof, DJ Sneak, Slam, Dubfire, Paco Maroto, Mr. Bizz, Spartaque, Marco Lys, Julio Navas, Ant Brooks and George Privatti, but he has also been releasing on major labels like: 1605 – Music Therapy (UMEK), Definitive Recordings (John Acquaviva & Olivier Giacomotto), Night Light Records (Mladen Tomic & Sinisa Tamamovic) and Craft Music (Tomcraft) – it's no wonder he is one of the most talked about talents currently on the scene.
Hitting the shelves on the 14th of April, 2016, 'No Wars' has everything you could every want in a Tech House record. With a funky, deep bass-line, groovy drums, raw soulful vocals and perfectly pitched synths, 'No Wars' perfectly showcases Diego Quintero's highly refined production skills and talents. Featuring alongside the original mix and radio edit of 'No Wars' are two stunning remixes from Hansol & No Else and Matt Moore, who add their Deep House and House influences respectively.
As soon as Kingdom Kome Cuts listened to 'No Wars', they jumped at the chance to sign the record to their Kingdom Kome Black sub-label. The release will see Diego Quintero join the label's ever growing roster of artists that include the likes of Hansol, Dany Cohiba, Robert Furrier, Deep Spelle and Stanny Abram – an achievement many aspiring DJ's can only dream of. 'No Wars' is out now, so make sure you grab your copy now while it's hot.
Available on Beatport
http://pro.beatport.com/release/no-wars/1724084
Diego Quintero Online
https://www.facebook.com/diegoquinteromusic
https://soundcloud.com/diegoquinteromusic
https://www.youtube.com/user/djdiegoquintero
Kingdom Kome Black Online
https://www.facebook.com/Kingdom-Kome-Cuts-40652902430/
https://twitter.com/kingdomkomecuts
https://soundcloud.com/kingdom-kome-cut