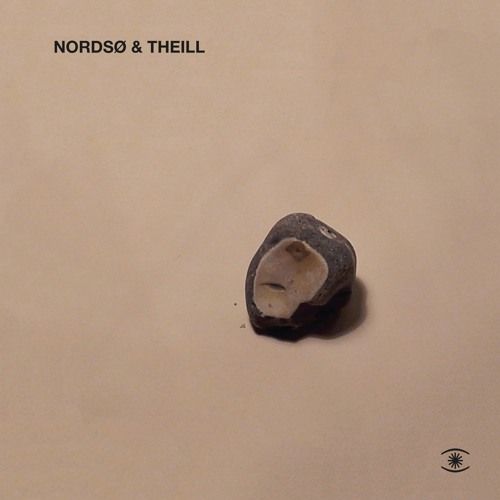 Nordsø & Theill - Nordsø & Theill
Music For Dreams returns to prominence with the eponymously titled album from Nordsø and Theill on Friday 29th September 2017 available on digital and vinyl.
The Music For Dreams label continues to be the flag bearer of Balearic, chill, space disco and the ambient revival with its output consisting of a slew of releases from artists such as Jan Schulte, Ruf Dug, Copenema, Apiento, Jose Manuel, The Swan & The Lake, Ambala, Oscar Bandersen, DJ Pippi, Visti & Meyland, and label boss Kenneth Bager's own vinyl output.
Patrick from Piccadilly Records, Manchester, said 'The pick of this week's bunch. Nordsø and Theill is frankly sublime. A gorgeous fusion of jazz musicianship, Asiatic melodies and esoteric instrumentation, this LP rightly has Moonboots in a spin. A Balearic masterpiece and certain future classic!'
This album is a classic in the making – and is already getting strong support by Chris Coco, Phil Mison, One Million Sunsets, Pete Gooding, Balearic Mike and Manchester's Moonboots – the former calling it 'The Best record I have heard in the last 10 Years.'
Mikkel Nordsø and Ole Theill are no newcomers. They have both been influential key players in Copenhagen's jazz scene as well as in international circuits, recording and performing with such greats as Santana, L. Subramaniam, Jan Akkerman and George Duke to name a few.
They have also played together on many different local projects through the years, including the much-revered Bombay Hotel trio featuring Kenneth Knudsen. On their first record in 1989, they bridged the gaps between jazz fusion, new age and traditional Asian folk music, crafting the sounds into ethereal expressions that still stand out.
On their new album for Music For Dreams, the duo delves further into that soundscape with an even deeper knowledge of their instruments. With Nordsø on the flute and guitar and Theill on various percussion instruments, they form a musical language together that reaches almost spiritual levels. While carefully blending electronic instrumentation to complete the experience, this album is both an update to their formula as well as a showcase for their talent & songwriting experience.
Guest vocalist Caroline Francesca steps in on the opener 'Good Morning' and the closer 'Sun Fo Ni' – the first being a sun-drowsy Brazilian-inspired jam, while 'Sun Fo Ni' leans further towards crisp English folk roots. The inclusion of Francesca comes so naturally, as she is the daughter of percussionist and long-time collaborator Jacob Andersen – who also releases on Music For Dreams as Bongo Entp. – making this quite a family affair.
Named after a harbour town in Morocco, the track 'Essaouira' weaves field recordings of children playing in the sun together with brooding oriental folk and a discrete drum machine beat.
For 'Japtal' the flute takes centre stage, leading us on a serene journey that unfolds into improvised passages along a chugging heavy groove, escalating and releasing in tempo much like the breathing techniques of yoga.
'Velvet Sky sees the duo at their most relaxed, letting it ride on feather light ambient chords and noodling out into a wigged out prog rock ballad. 'B Phrygian' takes us into ancient Anatolian territory, again showcasing the duos vibrant live instrumentation with Theill hurling an army's worth of percussion layers onto the dust beaten path laid out by Nordsø's stone-faced psychedelic assaults.
Music For Dreams is releasing Nordsø & Theill on Friday 29th September 2017 on digital and stream. A vinyl album release is also available.
Tracklist:
1. Nordsø & Theill – Good Morning (feat. Caroline Franceska)
2. Nordsø & Theill – Essaoira
3. Nordsø & Theill – Japtal
4. Nordsø & Theill – Sun Fo Ni (feat. Caroline Franceska)
5. Nordsø & Theill – Velvet Sky
6. Nordsø & Theill – B Frygian