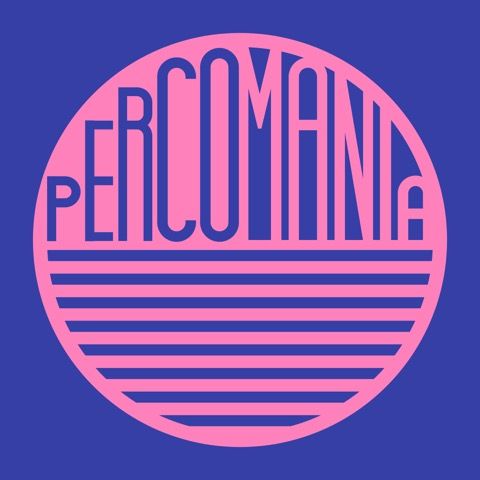 Edoardo Marvaso - Talamanca Sunrise
As those with a keen ear to the underground may well have discovered already, Percomania is an exciting new label venture that aims to build a dynamic platform of expression for an ever-growing family of like-minded musical souls. Building on the creative lineage of the enthralling 'Grande' (PM002) by SOAME (who returns with a splendid remix here); Italian DJ and producer Malatoid (PM003) and Manatee (PM004) – a brand new housed-up production guise for Dimitri Nakov; it is now time to showcase the exceptional talents of a newcomer to the House scene – Italian ex-pat and Ibizan resident, DJ/Producer, Edoardo Marvaso.
Edoardo's label debut, the infectious 'Talamanca Sunrise' creates a delightful celebratory vibe with its infectious deep bassline swing, snappy percussion, catchy vocal snippets, and understated, spacious arrangement. This is the sort of groovy music that cannot fail to bring a positive smile to a serious face, and Edoardo Marvaso is most definitely one to watch as arrives on the scene.
SOAME, the much-loved DJ and Producer from Zürich Switzerland, has a House style draws on Deep and Techno influences in a distinctive and beguiling way. Having established himself as an event promoter and DJ for over 10 years, SOAME has more recently taken steps to build his reputation as a producer, with his releases and collaborations on the likes of Berlin imprint EIN2, Colour Series, Ghosthall, and (not forgetting) Percomania, turning heads everywhere. Here, SOAME beefs up the percussive elements, turns up the energy level and sends the temperature soaring with his dynamic remix interpretation of 'Talamanca Sunrise'. Adding a degree of menace to the musical equation with some clever atonal elements, he creates a magnificent masterclass in dark elegance.
Completing the latest Percomania package are Two Diggers, a quirky French duo from Avignon, France, who get their inspiration by going back the roots of House music. Vinyl aficionados, their first EP was released on the much revered, vinyl only, Djebali label. Their subsequent productions and remixes have caused a commotion on the likes of Jack's House, Berlin label EWax, Inermu, Politics Of Dancing, Organic-Music, Electronique. Here, with their remix of 'Talamanca Sunrise', they exhibit their distinctive ability to create a deeply delicious, stripped back, hypnotic percussive groove that is perfect in its simplicity.
With numerous exciting projects planned for the coming months, 'Talamanca Sunrise' is the next taste of Percomania's bold underground attitude, making it a label that everyone should keep on their musical radar throughout 2017.
Further Info:
https://twitter.com/Percomania
https://soundcloud.com/percomania
https://www.instagram.com/percomania
https://www.beatport.com/label/percomania/2665
https://www.facebook.com/Percomania-942699585856649/