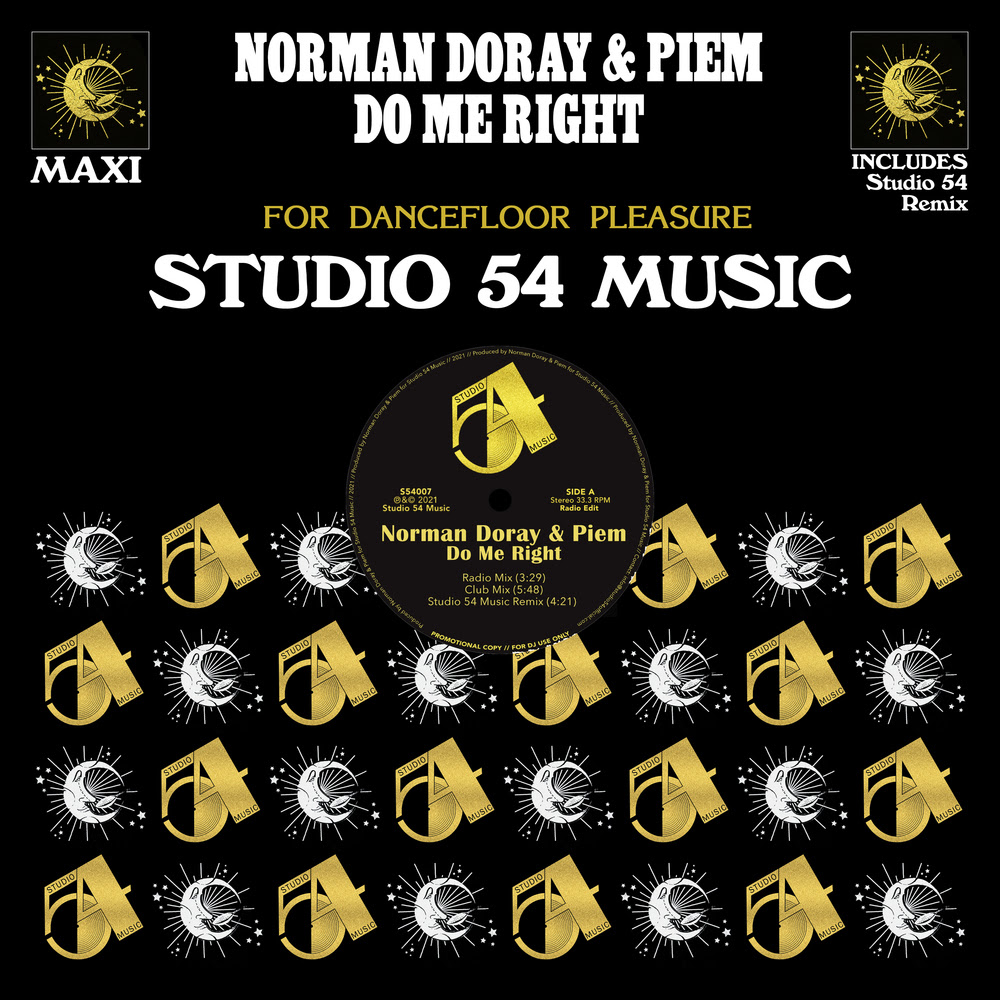 Norman Doray & Piem – Do Me Right [Studio 54 Music]
Studio 54 Music sign funky house jam, 'Do Me Right' by Norman Doray & Piem, including a Studio 54 remix.
Launched back in May 2020, Studio 54's official record label has announced it's 7th release, Do Me Right a collaboration with French dance music producer, Norman Doray, and Spanish producer and DJ, Piem, to be released 7th May. The track pays homage to New York City's classic funky house sound, revamped with modern and forward thinking flavor by the two contemporary European producers.
Originally a 90's garage house track from the Brooklyn based label, Bottom Line Records, Doray and Piem, teamed up to unearth the underground banger, giving it modern production treatment, plus a second life for the next generation of dancefloor lovers to enjoy. The vocal house track is wrapped around a contagious and classic sounding piano house riff, and is driven by a deep bassline that grooves throughout the whole song. Norman and Piem also give the track a bigger rhythm by incorporating hard in the paint Roland 909 drum machine rhythms throughout the track.
"It's a big pleasure to release "Do Me Right", an updated version of a NYC classic record, on the legendary imprint like Studio 54 Music. We both grew up listening to stories about the good times at this famous club, and its major impact in the music industry! It is such an honor to join past and present with this new release." Norman Doray & Piem
The track is to be followed and accompanied by the official Studio 54 Music Remix version produced by Studio 54 Music in house engineer Morgan Wiley (Midnight Magic/DFA Records/Adeline) and Studio 54 Music A&R Willy Soul (Good Room/Public Records/Funky Seshwa). The remix takes an old school meets new school disco approach, paying homage to the sounds of the famed disco club, mixed with the sound that the label believes to be the future of disco.
Each version of the track comes equipped with an extended mix + radio edit, and will be available on all major DSP's including Beatport and Traxsource.
Buy 'Do Me Right' here: https://www.beatport.com/release/do-me-right/3366655