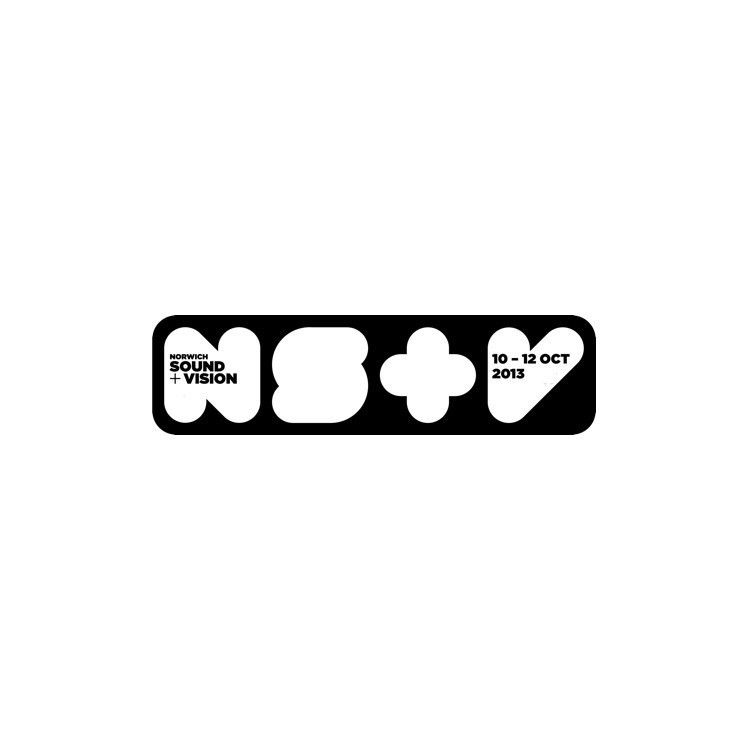 Norwich Sound & Vision
Norwich Sound & Vision is proud to reveal more exciting acts performing across all the venues at this year's convention.

We can now reveal the following acts…

FOXES / ALUNA GEORGE / KIRAN LEONARD / PURSON / HONNINGBARNA / GOD DAMN / SUPERFOOD / MEADOWLARK / ABI WADE / SISTERS / BAD GRAMMAR / ISLET / SIVU / PAWWS / CRUSHED BEAKS / NIAGARA / M+A / MIDAS FALL / HARLEIGHBLU / DOE / JUST HANDSHAKES (WE'RE BRITISH) / HALLS / MAMMAL HANDS / WOODEN ARMS / JOHN LANGAN BAND / GREN BARTLEY + MORE TBC

They join an already stellar line-up of…
GHOSTPOET / NINA NESBITT / DRENGE / TY / RODNEY P / BIG DEAL / SAN CISCO / EAGULLS / NO CEREMONY / PINS / COMANECHI / FEMALE SMELL / DEVIL SOLD HIS SOUL / WE BUTTER THE BREAD WITH BUTTER / LADY LAMB THE BEEKEEPER

We are delighted to be showcasing new music in venues around Norwich city centre including Norwich Arts Centre, The Waterfront, Open, Epic, Hog In Armour, The Birdcage, Olives, The Bicycle Shop, Cinema City and The Assembly Rooms.

Featuring stages from ARTROCKER, ASL(Warner Music subsidiary), The Line Of Best Fit, Infectious Records, Tru Thoughts, Monotreme, Gravy, and wombatwombat.

Come along, take a chance and check out the stars of the future in intimate settings while you still can! (Remember, Palma Violets played at The Hog In Armour last year).

Festival gig wristbands are available that enables entry to all music events across all three nights* – the EARLY BIRD RATE is £30.00.

*Entry is on a first-come-first-served basis so arrive early to avoid disappointment.


MORE INFORMATION
Norwich Sound + Vision 2013 will be take place between Thursday 10 and Saturday 12 October.
This will be the fourth year of the conference that attracts international delegates, speakers and performers to the city to discuss the music, film and multi media industries. It provides opportunities to network, reach new markets, forge new partnerships, learn, be inspired and enjoy an amazing line up of bands, artists, films and events in the creative, relaxing yet business like environment of one of the UK's most charming cities.

There will again be a comprehensive music conference this year tackling a range of subjects relevant to emerging artists and music enterprises such as How to Earn Money From Music, Getting National Radio Airplay, and Using Digital Platforms to Reach New Audiences. There will continue to be a strong focus on the use of music in Film, TV etc and in particular a panel on Getting Your Music Licensed to Movie Trailers featuring top LA based music supervisor Angel Mendoza from Trailer Production Company, AV Squad.

There is also a full conference programme for the Film & TV industries, delivered in partnership with Norwich UEA, Norwich University of The Arts, Write2Screen and Wavelength Pictures. Featuring a special screening of the Terri Hooley film 'Good Vibrations' at Cinema City followed by a Q&A with the Terri himself conducted by John Robb.

NEW for 2013 – The Norwich Game Expo (NGE) #NGE2013
The Norfolk Indie Game Developers' group, in partnership with Norwich Sound & Vision, are delighted to announce an exciting new event coming to Norwich this autumn. The Norwich Game Expo will showcase the latest videogames created by developers in the East of England and beyond, giving members of the public a chance to play games in development for consoles, PC, and mobile phones before they are released, and talking directly to the developers making those games.
The event, which will run on Friday 11th and Saturday 12th October 2013 at Epic Studios, Norwich, will feature stands from around 50 independent game developers from around the region, alongside national and international game studios. There will also be competitions and giveaways, together with some very exciting presentations from game industry veterans.
More details will be announced shortly, so be sure to keep an eye out in local press or follow on Twitter!
Twitter: #NGE2013 @NorwichGameExpo

Also new for this year is the incorporation of the Convergence International Digital Forum (CIDFO – http://www.cidfo.com/ ) which unites digital content producers, technology developers and investors from the worlds of television, film, music, gaming, animation and online content. Individuals will apply to pitch their digital ideas to top commissioners and investors. CIDFO (which has previously taken place in Cambridge) will act as a curtain raiser for Norwich Sound & Vision, taking place at Epic Studios on Wednesday 9th October.

Delegate passes are available that enables entry to the conference and all music events across all three days and nights – the EARLY BIRD RATE is £60.00 or £50.00 concessions (concessions include members of the Musicians Union, BPI, AIM, MMF and MPA)

www.norwichsoundandvision.co.uk
www.norwichartscentre.co.uk
www.billetto.co.uk/norwichsoundandvision