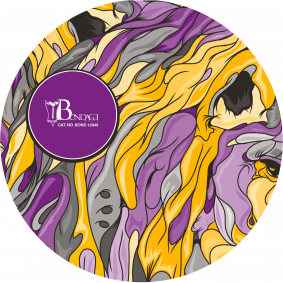 NTFO – Dobr
Romanian duo NTFO return to Bondage Music as they deliver 'Dobr' this May.
With releases on the likes of Organic Music, Housewax and (djebali), plus a string of stand-out EP's via their own labels Sintope and Sintope Digital, Timisoara's NTFO have established themselves as key names within the realm of minimal and deep house since making their production debut back in early 2008. Having released their 'Esperantza' EP on the label last year, here we see the pairing return to Bondage Music in fine form to open their account in 2019 with the impressive 'Dobr'.
Title cut 'Dobr' opens the EP as the duo quickly go to work, introducing a slick blend of sharp drum shots amongst snaking bassline patterns, whilst 'Blissed Out' combines organic percussion licks, punch low end tones and warping synth leads to great effect. Next, the first vinyl only track on the package 'Riddin' welcomes dubby pads and crisp hats before flowing steadily into the slinking, metallic tones and 303-tinged bass stabs found throughout 'Standers'.
The digital package is rounded out via an exclusive bonus remix courtesy of label owners Pornbugs who remix title track 'Dobr' in style, welcoming smooth chords, hazy background tones and tripped out vocals to close proceedings.
NTFO 'Dobr' is out on Bondage Music on 10th May (Vinyl) and 27th May (Digital) 2019.
DJ Support: Enzo Siragusa, Archie Hamilton, Traumer, Franck Roger, Diego Krause, East End Dubs, Vinyl Speed Adjust, Lauren Lo Sung, Groovesh, Christian Burkhardt & more.
Tracklist
1. Dobr
2. Blissed Out
3. Riddin (Vinyl Only)
4. Standers (Vinyl Only)
5. Dobr (Pornbugs Remix) *Digital Bonus Track
*only digital tracks featured in release EPK.