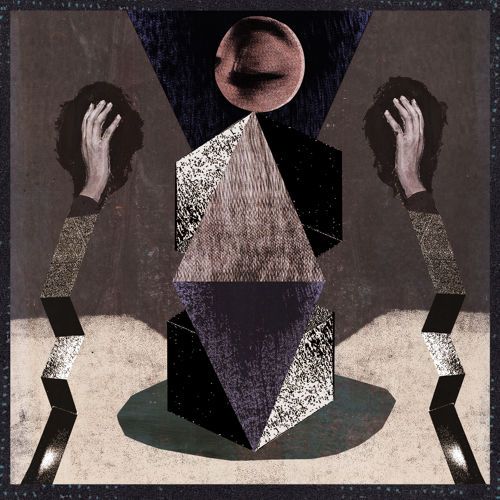 NUBIYAN TWIST Debut album launch
Spreading the love across the UK with their monumental fusion of soul, jazz, dub, hip hop and afrobeat, 12-piece outfit Nubiyan Twist are poised to release their eponymous debut long player. Released 30th March on Wormfood Records, the album will likely appeal to fans of Jill Scott, Fela Kuti, The Heliocentrics and Common.
To celebrate the release, Nubiyan Twist, in conjunction with Wormfood Records, will be holding an album launch party at Brixton Jamm on Saturday 14th March. Featuring a special live performance from the band, the evening will also feature hip hop, neo soul, dub, 7-piece, Retrospective for Love, and DJ sets from Soul II Soul's Jazzie B and My Panda Shall Fly, star of Nubiyan Twist's debut video, 'Work House' (released 23rd February).
Nubiyan Twist fuse infectiously danceable, groove-driven music from around the world with soundsystem culture and jazz-inspired improvisation. Punchy arrangements, a giant horn section, upbeat Brazilian raps, turntablism, futuristic textures and dub effects combine with the sultry, soulful delivery of lead singer Nubiya Brandon. Encouraging artistic and social unity between different cultures and musical styles, notable influences include the likes of Fela Kuti, King Tubby, J Dilla, Herbie Hancock and Nat King Cole.
Opening with the mesmeric sounds of 'Turu', the jazz/hip hop vibes of current single 'Work House' and the dancefloor-driven 'Straight Lines', meld heavyweight soundsystem attitude with a carnival-feel.
'Hyponotized' fuses afrobeat and reggae whilst on 'Figure Numatic', Brandon blends a melodic tone and presence reminiscent of the jazz greats of the 40s/50s with a rap style firmly rooted in the golden era of hip hop – a fusion of laidback delivery and abstract lyricism.
The ultra-tight 'Shake Down' is a modern take on traditional afrobeat, paying homage to the likes of Ebo Taylor and Tony Allen, with warm melodies and punchy horn arrangements similar to those of The Hot 8 Brass Band and Youngblood Brass Band.
Grown in the fertile Leeds music scene while studying at Leeds College Of Music, Nubiyan Twist are now mostly resident in London, with a hardcore faction based at Henwood Studios, the custom studio they built in Oxfordshire out of hay bales and cement as Nubiyan HQ.
Having won acclaim for their electric live performances, over the band's 3 year lifespan they've collaborated with Ruby Wood (Submotion Orchestra), played alongside De La Soul, Bonobo, Quantic, MF Doom, Robert Glasper Experiment, Gentlemen's Dub Club, Groundation, Ebo Taylor and DJ Yoda, and can count BBC 6 Music's Huey Morgan as a fan.
You can see Nubiyan Twist perform live at the following venues:
FEBRUARY
13th NEWCASTLE The Cluny
14th SCARBOROUGH Coastival
20th LONDON Southbank Centre
25th BRISTOL Marble Factory
MARCH
7th LEEDS The Wardrobe
14th LONDON Brixton Jamm (Album launch)
26th MANCHESTER Band On The Wall
27th LIVERPOOL Threshold Festival