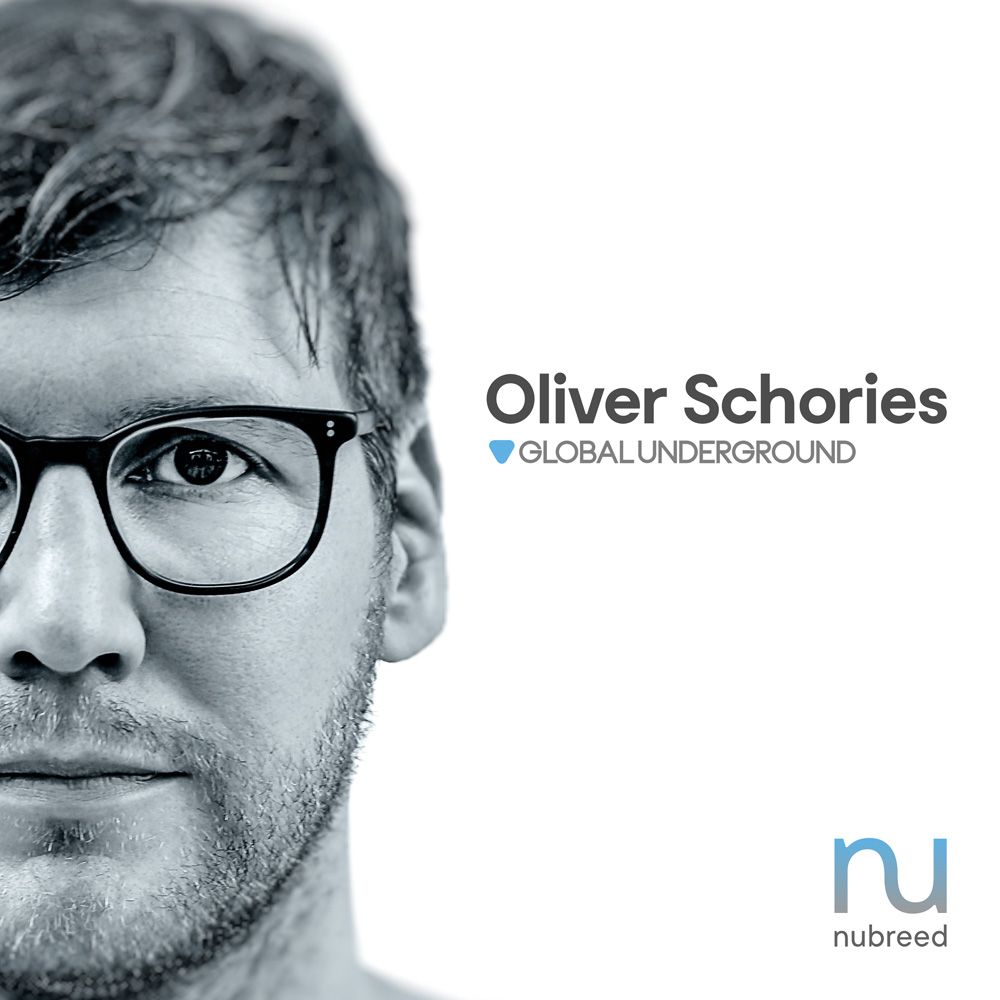 Various Artists - Nubreed #10: Oliver Schories
Global Underground's album series 'Nubreed' – which focuses on electronic music's new stars – will reach its tenth release milestone with 'Nubreed #10: Oliver Schories'.
Released on Friday 27th October 2017 as a double CD, and in digital and streaming formats, 'Nubreed #10: Oliver Schories' will see the German DJ and producer join alumni of the benchmark album series including Steve Lawler, Sander Kleinenberg, Lee Burridge, Satoshi Tomiie, and, most recently, Habischman.
Over a number of years, Bremen-born Oliver Schories has continuously impressed Global Underground, and his ever-growing legion of fans. He first connected with GU when the label offered him a remix for celebrated UK house doyen, Just Her. No stranger to re-interpreting high profile electronic music artists, Oliver has remixed everyone from The Acid to Djuma Soundsystem. Fiercely passionate, incredibly talented and unnervingly focused, Oliver has quietly, built a career of some acclaim, gaining many high profile admirers along the way.
This year alone has seen him DJ across Europe appearing with seasoned A-list artists such as Sven Vath, Joris Voorn and Mathias Kaden for Awakenings and Parookaville and made his debut in far-flung Beirut. These days he prefers to DJ than play 'live' shows as he firmly believes in the quality of the music he finds: "…there is so much good music out there, why only focus on your own productions?"
For his Nubreed mixes, Oliver has returned to his roots, dug out nuggets and surrounded them with current favourites and future anthems. He's showcased new Teutonic talent like Rico Puestel and Alexander Aurel, alongside established artists like Atjazz, Darius Syrossian, Martin Landsky, Black Light Smoke, Jaime Trench, Gheist, Oliver Deutschmann and Anja Schneider, and remixes from Axel Boman and Ramon Tapia. It's not until the very end of disc two that the exclusive Schories offerings, a remix for GU label mates, Foreign Movies and an original, 'Jaco', make their appearance among the album's sublimely deep and melodic offerings.
"I think the mixes really captures my way of DJing and track selection. It's in essence 3 parts: classics that almost nobody dares to play anymore, my favourite tracks at the moment and some of my secret weapons like the Alexander Kowalski remix for David Durango, which is just something else." OLIVER SCHORIES
Global Underground's forthcoming Australia and Bali tour will both bring to a close the label's TWENTY celebrations, and launch the first dates for Oliver Schories' Nubreed-oriented tour. The line-up features Darren Emerson, alongside Oliver and Anthony Pappa, stars of Nubreed's #10 and #1 respectively:
Thu Nov 2 Bali, Indonesia – Mirror Nightclub
Sat Nov 4 Sydney, Australia Sat Nov 4 – The Greenwood Hotel
Mon Nov 6 – Melbourne, Australia – Platform One
On 15 September, GU and Dave Seaman will takeover Debrecen's Base club with Kuhl, Nemeti, and Erich Von Kollar. The next night, Global Underground will launch a series of regular parties at Budapest's Kasino Cinema Hall on 16 September with a line-up featuring Darren Emerson, Dave Seaman, Jimmy Van M, and Timo Maas.
Tracklisting:
Disc 01
01. Rico Puestel – Volute (2015 Album Version)
02. Black Light Smoke – Fire In My Head
03. Jamie Trench – It Never Stops
04. Paris Green – You Got to Try (Steve Bug 'Sunrise' Mix)
05. Lemmon – Panvogel
06. Oliver Deutschmann – Control
07. Gheist – Final Chords
08. Stimming – The Anger
09. Tom Flynn – Remote Event
10. Armonica – [A] 011
11. Dreems – In The Desert (Axel Boman Remix)
12. Anja Schneider & Sebo K – Rancho Relaxo
13. Kollektiv Turmstrasse – Ordinary (Voxless Live Version)
14. Till Krüger – Deciduous
15. Atjazz – It's Complete (Chateau Flight Dark Side Remix)
Disc 02
01. Ruede Hagelstein – Emergency
02. Okain – Sleepwalking
03. SoKool – You Did It
04. TG – Mr Dry
05. Frankey & Sandrino – Wega
06. Jonathan Kaspar – Even
07. Foreign Movies – Lonely Keys (Oliver Schories Remix)
08. Martin Landsky – Rough Days
09. Darius Syrossian – Andranik (Gorge & Homm Remix)
10. Luna City Express – Victims of the Funk (Dario D'Attis Dubby Dub)
11. Alexander Aurel – Go to Sleep
12. Oliver Schories – Jaco
13. Danny Serrano – Transitions (Ramon Tapia Do What You Do Remix)
14. David Durango – Random Pleasure (Alexander Kowalski Remix)
15. Phon.o – Schn33