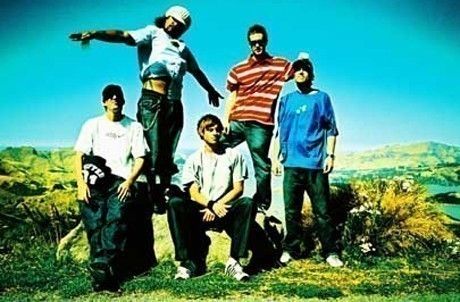 NZShapeshifter UK Tour
Following the success of their 2013 release 'Delta', elemental soul outfit NZShapeshifter will be performing a series of UK dates this spring, beginning at The Bongo Club in Edinburgh on 9th April 2014.

The tour will then move on to Brighton's Concorde 2 on the 11th, before concluding in the capital with a show at The Forum in Kentish Town.

NZ Shapeshifter boast a stadium-sized sound which adds layers of depth-charge bass, jazz, funk, rock and electronica to barrelling breakbeats, capable of morphing from rolling drum 'n' bass to pummelling guitar-driven jams to horizon-shifting electronic soundscapes.

'Delta', their fifth and most recent album, is their most fearless release yet – embodying the spirit of experimentation in its innovative all-analogue instrumentation of vintage synths, horns and guitar. These are showcased beautifully in the sublime opening chords of 'Arcadia', through to the junglist jabs of 'Shadowboxer' andd elevated trance progressions of 'Diamond Trade'. Having morphed through elastic electronic textures to bedrocks of soul and rave, their sound is constantly evolving to motivate dancefloors worldwide.

From the taste-making Bongo Club, an independent all-round artistic hub with an international reputation, to Concorde 2 – Brighton's premier indie venue – as well as The Forum, one of London's major live entertainment stages, NZ Shapeshifter have picked the perfect platforms for showcasing their multi-faceted brand of music.

With record-breaking tours in their home country of New Zealand, scene-setting appearances at festivals like Glastonbury, The Big Chill and Parklife, sold-out European performances, four EPs and five LPs (three with platinum sales) under their belts, this multi-award-winning electronic outfit packs a serious punch – and this UK tour promises to deliver more of their trademark energy.
APRIL 9TH – EDINBURGH @ THE BONGO CLUB
APRIL 11TH – BRIGHTON @ CONCORDE 2
APRIL 12TH – LONDON @ THE FORUM
www.facebook.com/shapeshifterlivenz
www.twitter.com/shapeshifternz
www.shapeshifter.co.nz