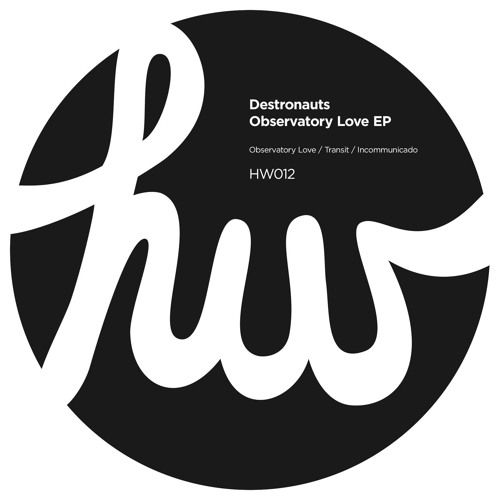 Destronauts - Observatory Love EP
Frustrated at the rigid nature of computer-based production, Destronauts spent the past two years working on a more organic, hardware-focused approach to making music.
After completely rebuilding his process and studio, the release hiatus is over and Destronauts now kicks off the new year with three tracks made during this development.
These deep and evocative techno cuts exhibit the exciting progression of the Brooklyn-based project and its darkly enigmatic style. Included are "Observatory Love" with an intertwining, pendular bass line and percussive shuffles anchoring frenetic 303 riffs; the pensive "Transit" which builds in a hypnotic fashion; and the crawling slow burn "Incommunicado". Mysterious and moody, Destronauts deliver these electronic slices to fill dimly lit spaces.
Label and Artist Links:
www.soundcloud.com/honeywax
www.soundcloud.com/destronauts