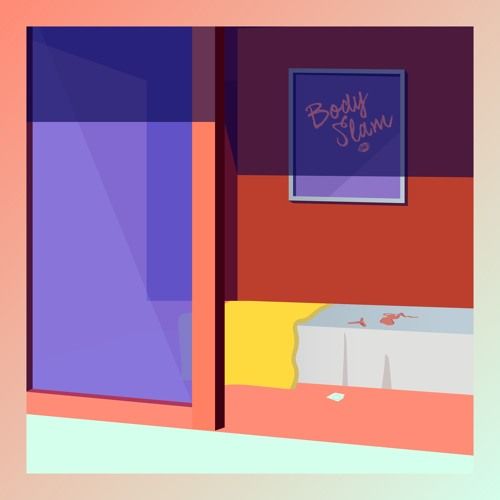 Alizzz - Ocean Drive
Following the runaway success of last year's irresistible 'Your Love' EP, which earned almost 2 million plays on SoundCloud and totally owned the Spotify Global Viral Chart last year on label Moving Castle, bleeding-edge Spanish producer Alizzz returns with a sultry new EP titled 'Ocean Drive', set to be released for free via his own website.
The smooth 'Ocean Drive' EP sees Alizzz take a slight swerve from the hi-octane synth rainbows of 'Your Love', instead delighting in the slinkier suave R&B and Rap sounds he's always loved. The three track EP provides a sun-kissed, post-rave cruise through the producer's more laid-back side, from the 'danceable pool party' of Promnite collaboration 'Better Than You' to the sensual lead single 'Body Slam', which sees Alizzz work again with US R&B singer Santell for the first time since the success of his Sunshine EP on Mad Decent. The collection concludes with the breezy '2 Languages', featuring Fly Union rapper Iyeball, which rounds things off in blissful, head-nodding style.
Alizzz explains "I wanted to give it away as a gift to everyone that has been supporting me. The tracks on Ocean Drive are Alizzz in beatmaker mode and something different from my signature sound. Nevertheless I've kept my essence and this is something that won't be surprising to those who've been following me since the beginning of my career."
Earlier this year, Alizzz released an effervescent version of Hotel Garuda's 'Smoke Signals' via PRMD Music, while his energetic new collaboration with R3LL. 'Visions', also came out as the lead single from the Jersey Club pioneer's new EP on Dim Mak.
'Ocean Drive' EP is set to continue Alizzz's remarkable trajectory, with 2016 gearing up to be another incredible year for this astonishing producer. Alizzz's next live appearance is equally exciting, seeing him return to Sónar Festival for the third time on June 18th.
Connect with Alizzz:
https://soundcloud.com/alizzz
https://www.facebook.com/alizzzmusic
https://twitter.com/alizzz_music
https://www.youtube.com/user/AlizzzVEVO
https://www.instagram.com/alizzzinpics