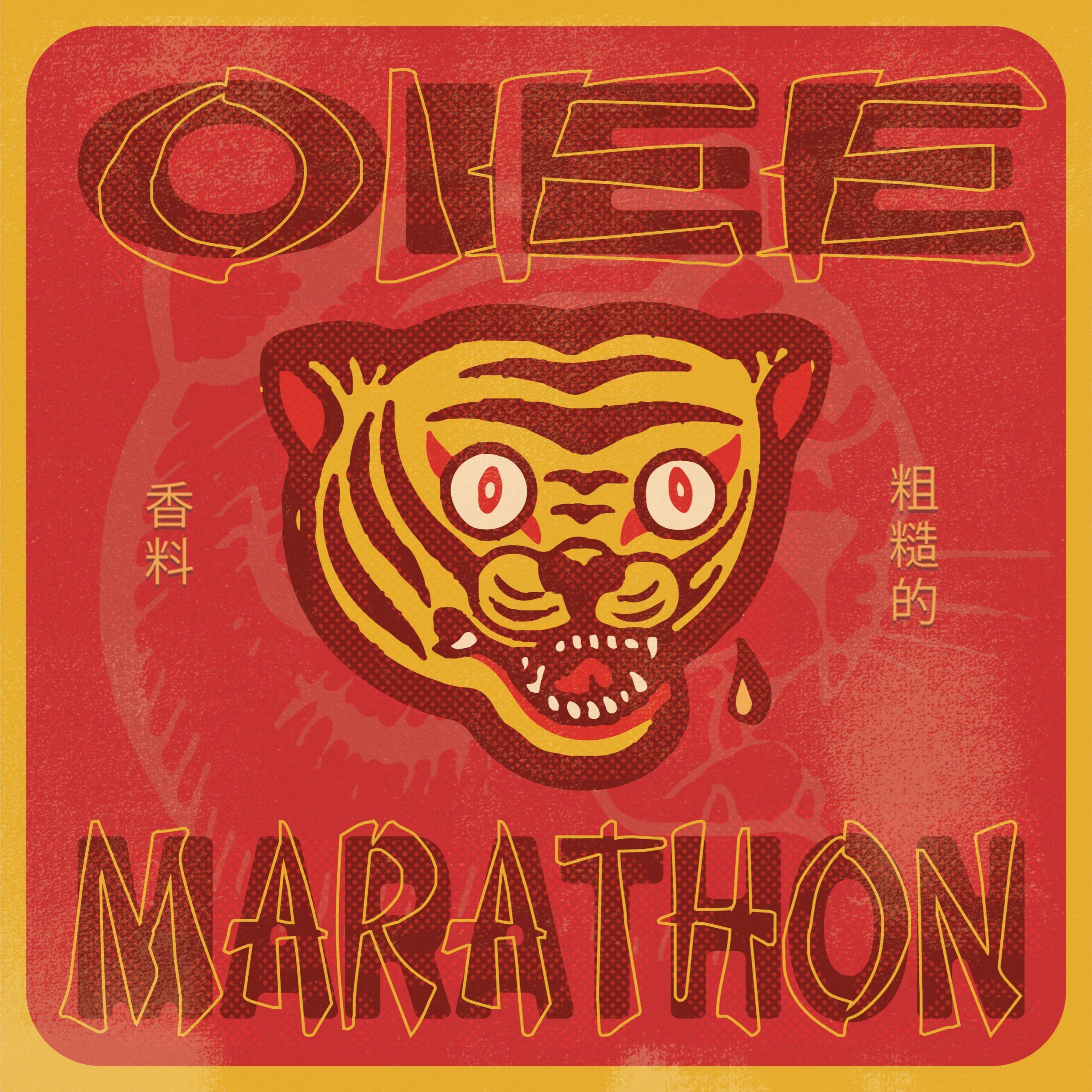 OIEE's BBC Radio 1 supported song is out with a super creative video
OIEE's BBC Radio 1 supported song is out with a super creative video
OIEE (Bence Kocsis) is the electronic solo project of the Hungarian producer-songwriter and multimedia artist who has been active in the underground scene since 2007. His latest single is the fifth of his upcoming album 'Two Sides' which is set for release April 2023. True to his ever-changing and uncompromising sounding, 'Marathon' is an upbeat, energetic breakbeat track with catchy hooks and vocals which was premiered on BBC Radio 1. The main hook was developed using some chops from an earlier flute take, mixed with organic broken drum grooves. The lyrics refer to running away from solutions rather than trying to confront the issue or communicate which leaves you being stuck.
"With this project, I wanted to try what it is like to work with other singers, even in the form of remixes. Many music has gathered in my brain over the years, for which I wanted to make a separate platform. This is more like a production work, less bounded by the band-specific compromises. I started as a songwriter, vocalist, so melodies are still important for me, when I'm experimenting with dance music. Bicep, Disclosure, Moderat, Jamie XX, Caribou and Glass Animals had the biggest influence on the new album. I'm working on some other tracks with Grammy-Award winner Steve Dub (Chemical Brothers), those tracks are also coming out later this year, stay tuned!" – said Bence about the project and the upcoming album.
The single's music video is the newest addition to the award-winning series putting everyday working people in the spotlight of OIEE. After the neverending shift of the grocery store clerk and the daydreaming warehouse worker, Marathon features a kitchenhand finding cure for the everyday dullness. After finishing her work, watching her favourite artist on the music channel, she finds a special spice, falling from the shelves.
<iframe width="560″ height="315″ src="https://www.youtube.com/embed/ScGxgF1W4qA" title="YouTube video player" frameborder="0″ allow="accelerometer; autoplay; clipboard-write; encrypted-media; gyroscope; picture-in-picture; web-share" allowfullscreen></iframe>
There is much to look forward to regarding OIEE this year: there is another single 'Off Beat Echo' produced by Grammy Award-winner Steve Dub (Chemical Brothers) to hear and see before the release of the 'Two Sides' album featuring artists like SENA (Ghana), Aluphobia, WaTa, Fanni Zahár – and attending its official event 29 April at Turbina (Budapest, HU). The live show puts heavy focus on trippy visuals and lights alongside with having other musicians on stage in order to enjoy the danceable melodies in their fullest. If you can't make it to Budapest, you can also catch him playing in Cluj-Napoca (RO), Prague (CZ) with more cities and dates to be announced.