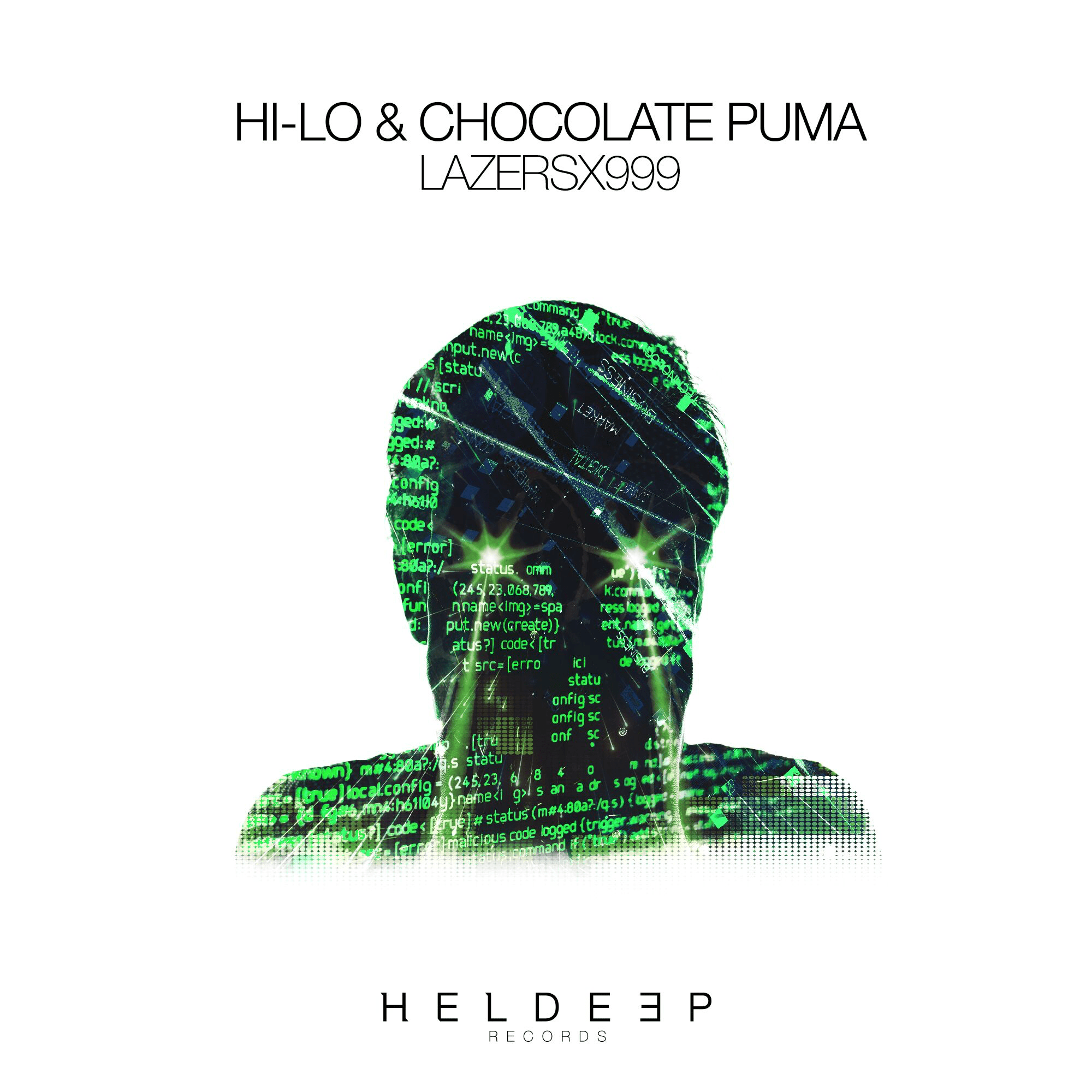 Oliver Heldens puts his HI-LO mask on once again for 'LASERSX999' collaboration with Chocolate Puma
Take three Dutch dance music legends. Throw them in a studio. What do you get? The mind-bending sounds of 'LAZERSX999', crafted by the hands of Oliver Heldens under his HI-LO moniker and unbeatable duo, Chocolate Puma.
Chocolate Puma remain an integral part of the Heldeep family as standout artists releasing under Oliver's growing imprint. 'LAZERSX999' is the latest amazing collaboration from the trio after they produced 'Space Sheep' and 'Steam Train' together, and looks set to be one of the true monsters of the festival season for a wide range of DJs.
A futuristic production sheen wraps around this punchy little number. Spacey FX create an intense intro over filtered kicks before a thundering techno drop hammers into your skill. Rapid-fire laser pulses hit over throbbing sub bass and mechanical percussion. Pounding drums hammer away under warped synth tones and pitch risers, with a succinct yet intense arrangement creating a larger-than-life sound that simply jumps out the speakers.
An epic breakdown lays on an understated arpeggio melody that brings a tinge of euphoria, rising upwards with spine-tingling emotion before we head straight back into that pounding, manic groove. It's one of the hardest tracks Heldens has ever been involved with under his HI-LO alias, and it's not for the faint of heart!
The new record is a result of a longstanding friendship as Oliver Heldens says, 'There's no one I look up to more in the electronic music scene than Chocolate Puma. We had a lot of fun making this one and despite having a very different mentality when it comes to producing, we compliment one another very well. There are always a lot of 'discussions' in the studio but it's always a good time.'
'After hearing records with some lazer sounds lately, we thought we might as well take it to the next level and make a track with lots of (999?) lazers. So it's a straight to the point dancefloor record that sounds like nothing we've done before but couldn't be anything else than a Hi-Lo & Chocolate Puma collab.' says Chocolate Puma.
'The track name says it all and I'm super happy about how the sound turned out', adds Oliver Heldens.
Heldeep Records
2019 marks the 5th anniversary of Heldeep Records. Oliver founded the label to create a platform to showcase the new music of budding producers after receiving 1000s of demos. With Oliver's guidance, Heldeep Records has grown from an emerging imprint into a fully-fledged label, featuring respected mainstay acts like ALOK, Chocolate Puma, & Dada Life as well as hosting stages at leading festivals across the globe like Tomorrowland, Mysteryland, Electric Forest, Spring Awakening Music Festival and South West Four. Heldeep artists are showcased weekly on Heldeep Radio, which is syndicated across 91 stations, in 66 countries and reaches 70 million people a week. Celebrating the milestone, Oliver recently returned from the sold-out North America leg of his 'Heldeep 5 World Tour', including a stop at Ultra mainstage, (watch, here).