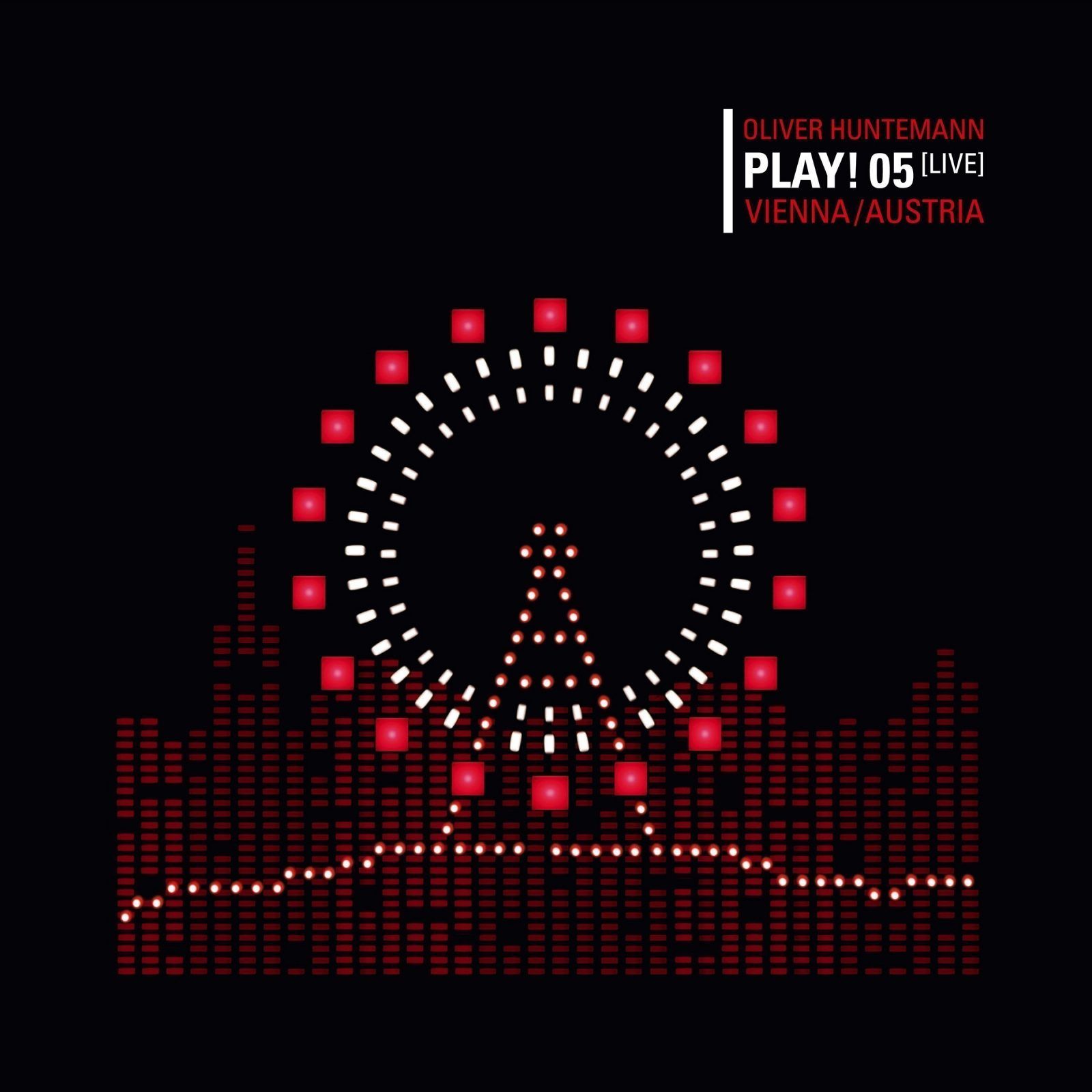 Oliver Huntemann – PLAY!05 Live in Vienna
Oliver Huntemann's beloved globetrotting mix series PLAY! is set to touch down once again for its highly-anticipated fifth edition on Senso Sounds. Having journeyed through four of the world's best nightclubs on four continents, PLAY! 05 is the most recent glimpse into Huntemann's DJ mindset: the tracks he's playing, the stories he's telling, the journey he is undertaking, and the ever important relationship he has with the dancefloor.
The PLAY! series has provided Oliver Huntemann a unique platform – allowing him to showcase the tight, nuanced techno and tech-house that he's pioneered over the last two decades. The series began in Brazil in 2007, and has followed the highly effective format of live recording Oliver performing at some of the most iconic clubs in the greatest cities of the world. Having already taken in D-Edge (Sao Paulo), Rex Club (Paris), Cielo (New York) and Roxanne Parlour (Melbourne) – Oliver delivers PLAY! 05 from Grelle Forelle in the Austrian capital, Vienna. Grelle Forelle has established itself as one of the top clubs in Europe over the last 3 years, and provides the perfect environment for Oliver's modern musical journey.
Part 1 sets the tone with the sound of rapturous Viennese crowd, leading into Harry Romero's acapella mix of Josh Wink's classic "Are You There". From there Oliver plunges into Djuma Soundsystem Vs. Shades Of Gray's rough-edged "Madness", and he weaves his magic further with similarly tough beats from Siles & Aboga, CJ Hartmann, and some dark 303 business with Mark Henning's "Exit Acid".
These tones are balanced out by the richer melodies of &ME and Souvenir duo Jules & Moss, while plenty of deep tech house abounds, with appearances by Renato Ratier, and the Idris Elba featuring smash by Nolan, "Children Of House". Of course no PLAY! edition would be complete without Oliver's own productions, and he includes his recent deep techno jam "Blitz", and concludes with the his exclusive track created for the compilation, "Vienna".
Part 2 hits the ground running with Silky Raven's textured, shifting remix of Faded Ranger's "Get Together" and forges down a darker path of late-night moods and twisted tech grooves. Oliver fires through some heads-down techno fare from Radio Slave, Dubspeeka and Matt Sassari, dips into classic minimalism via label mate André Winter, and explores dark and stormy melodies through BE/LA's "Leave" and Rob Hes' "Surbvivor". Alongside Oliver's remix of Sian's "Shame Cube" he can be found again on the midsection peak track: "Agua", where he features alongside two of the greatest – Dubfire and Carl Craig.
PLAY! 05 reveals an artist at the height of his powers, continuing to rock dance-floors and home listeners alike through his innate ability to create tightly constructed, perfectly balanced sets. In keeping with the other releases in the series, Oliver will produce an exclusive 'Vienna EP' made up of new material will accompany the release.