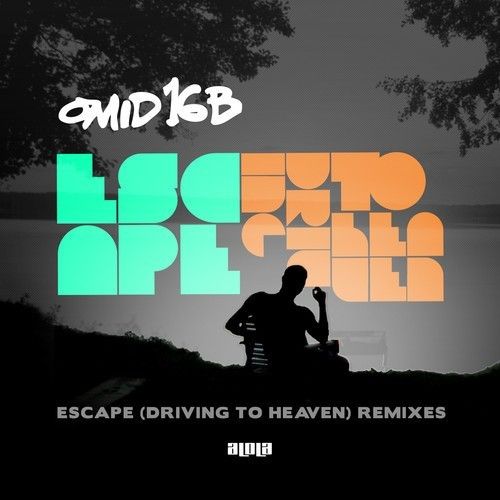 OMID 16B – Escape (Driving To Heaven)
To celebrate the 20th anniversary of his highly respected aLoLa record label, Omid 16B is marking this landmark achievement with a series of special releases and amazing parties throughout 2013. Now, as he puts the finishing touches to his forthcoming label mix compilation, it is time to revisit one of his finest creations.

When "Escape (Driving To Heaven)" by Omid 16B featuring the distinctive vocals of Richard Morel was first released on 29th October 2001 on the ground-breaking (now defunct) Hooj Choons label, it became one of the landmark releases of that era, an undisputed classic, that is to this day, regarded as one of the most unique and influential tracks of our time.

Now, in 2013, as part of the "20 Years Of aLoLa" celebrations, Omid 16B has sought out and commissioned a series of exceptional, diverse remixes to introduce "Escape" to a new audience and bring memories flooding back to those who remember the past.

"These two remix packs involve some of the most respected and genre breaking artists in my eyes, people who have their own sound and never really conform to any particular style, creating their own interpretation of the original with a variety of distinctly different ideas, yet staying true to the spirit of this classic track." – Omid 16B

Whether you favour Omid 16B and Arnas D's delicious, soul filled & hypnotic vibes; Guy J's euphoric masterpiece; Betoko's seductive deepness; Mindskap's twitchy tech energy boost; Kevin Di Serna's twisted experimentation or Alex George's heavy techno take – the classic vibe shines through as strong as ever.

Whether you favour Spin Science's daring bass driven takes; Maher Daniel's masterstroke slow motion moment; Silky and Johnny Cruz's acidic attitude; or the still stunning original album version – the classic vibe shines through as strong as ever. Revisiting the past rarely feels so good!
20 Years Of Alola – The Celebrations Continue…

"After 20 years of releasing music on aLOLa you almost come to a point where it goes in big circles and you see the same vibe come back at you like it once did the first time round, but with a host of new producers and DJs discovering it all for the first time. "Escape" is that kind of track, one that doesn't seem to age due to its broad cross-genre appeal and an energy that's kept it relevant, even though it was originally released over 10 years ago." – Omid 16B
FURTHER INFO:
https://www.facebook.com/omid16b?ref=hlhttp://www.alola.co.uk
http://omid16b.com
https://www.facebook.com/pages/Alola-Records/143996228668
http://soundcloud.com/sexonwax
http://www.beatport.com/label/alola-records/14015