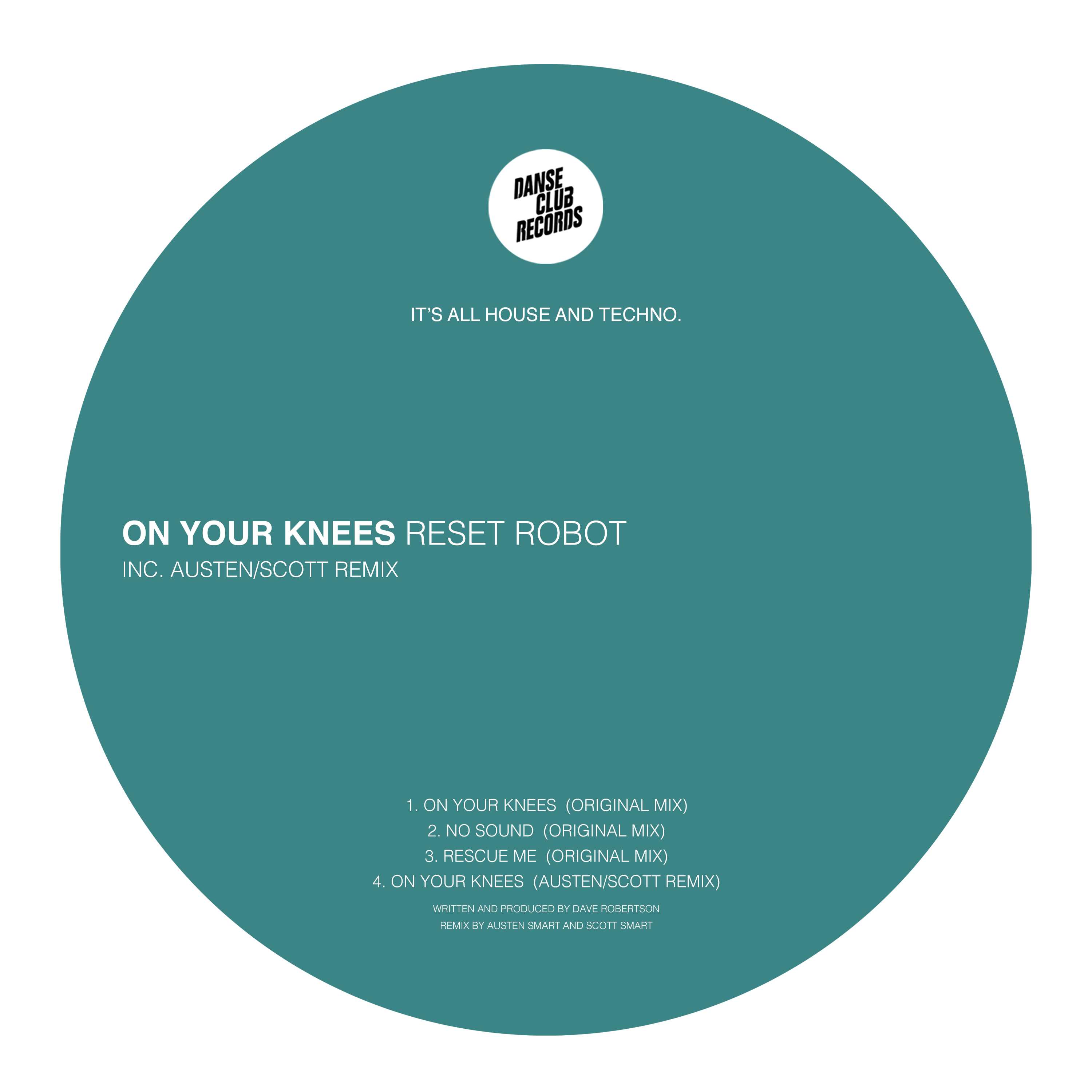 Reset Robot - On Your Knees EP (inc. Austen/Scott remix)
Following on from his standout remix of Danse Club rising talent Ki.Mi. in 2015, Reset Robot returns to Danse Club with three heavyweight, club ready tracks including a deep, grooving remix by label owners Austen and Scott Smart.
Reset Robot is a UK producer best known as Dave Robertson. Having worked in record stores, gigged all over the world and released on the likes of Sci+Tec, Drumcode and Get Physical, he knows a thing or two about crafting high grade techno that really makes for compelling listening.
He opens his account with the always on point Danse Club label with 'On Your Knees.' It's an impossible to ignore affair that barrels along though bleak but inviting deep techno landscapes. The sound design is expert; everything is planed smooth and designed to lock you in to the groove, from the oversized claps to the freaky, echoing and dehumanised vocal line.
The seriously hypnotic 'No Sound' is built on a bed of rock solid kicks. It has crisp claps urging along the groove and rounded, rich bass stabs adding to the sense of compulsion. It's a no nonsense track that gets followed by another, 'Rescue Me,' which is just as weighty. Here the kicks drive along with scraping perc, feathery hi hats and thunderous, whip snapping claps. It is a sparse yet compelling track for the back room or the basement that really comes alive when the vocal stabs join the party.
Finally, 'On Your Knees' (Austen/Scott Remix) shows the men behind this label are in fine form. They subtly rework it into a delicate yet driven deep techno cut with lively drums, airy hi hats and rippling dub techno chords that roll to all edges of the track. It's a classy club weapon, to be sure.
From start to finish this is another essential EP from Danse Club, and is one that shows they are forever widening their horizons and championing fresh new sounds.
Tracklist:
1. On Your Knees (Original Mix)
2. No Sound (Original Mix)
3. Rescue Me (Original Mix)
4. On Your Knees (Austen/Scott Remix)