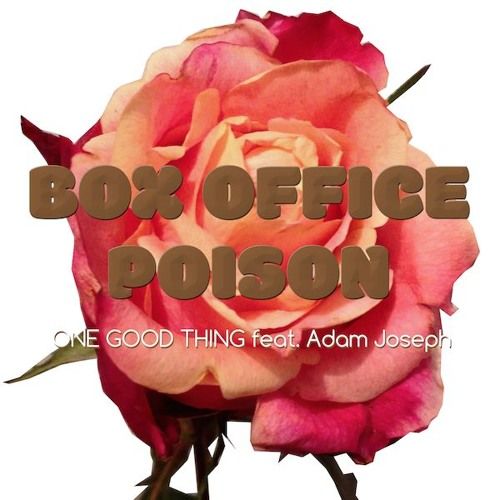 Box Office Poison - One Good Thing (feat Adam Joseph)
American born / Berlin based musician, producer and performer Snax is proud to release the first full EP under his house production moniker Box Office Poison.
Box Office Poison has a mission. That is, to deliver all the emotions conjured up by four-to-the-floor: the drama, the joy, the glamour, the light, the darkness, the cuntiness, the sweat. Snax has already released under this name via remixes for The Rimshooters and Bedroom Productions. For this release, the ninth on Snax's Random Records label, he's teamed up with soul singer Adam Joseph to create a fresh and breezy stomper "One Good Thing", perfect for summer dance floors and beyond.
While the driving beat, jangly piano and delicate synths move your body, the lyrics speak to something we all can relate to: the elusiveness of finding that one true love.
Two remixes round out the package. One is from Australian sensation Jad & The Ladyboy. Already known for slamming tracks on Exploited and Toy Town, Jad's rework here is a spaced out and bass-y trip; heavy on the psychedelic while never losing the song inside.
Snax has also teamed up with ex-Manhooker frontman Mavin LeMagass in launching their songwriting production duo BonomoLeMagass. Together their remix takes the groove to the basement, ramping up the space between the beats. The result is deeper than deep house, further complimented by Adam's luscious vocalizing.
Label and Artist Links:
www.snaxonline.org
www.facebook.com/recordsrandom