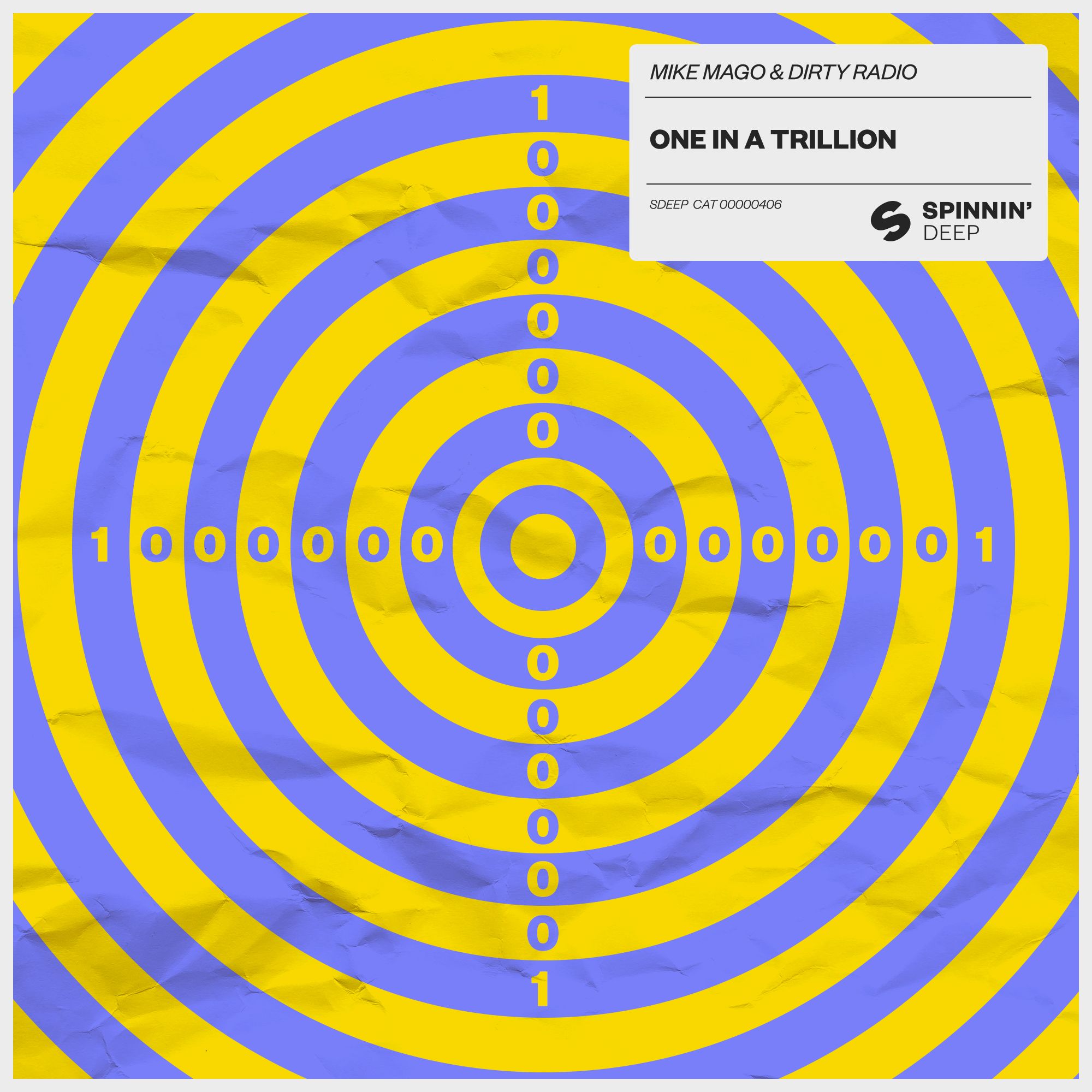 Mike Mago & DiRTY RADiO - One In A Trillion
The mighty Mike Mago and DiRTY RADiO return with One In A Trillion, a headstrong dance tune featuring everything that makes these musicians so unique. Expect catchy rhythms, exciting synth chords and inspired vocal work, leading to a sun-drenched chorus that perfectly bridges the gap between pop and dance.
Dutch talent Mike Mago is consistently hailed as something of a mastermind in the world of electronic music. With his unique yet recognisable sound reaching in to both the underground house and mainstream dance music scenes, the producer continues to leave striking impression with each new single – and this is no exception.
Bringing the soul influence and upbeat musicality which his band DiRTY RADiO are known for, vocalist Shadi adds a special touch to Mike Mago's latest dancefloor offering. Having collaborated with some of the biggest names in the industry, it comes as no surprise that his contribution to One In A Trillion is magical.
"One In A Trillion holds a special place in my heart, because it's a result of trying new things in the studio, failing and trying again. On top of that I LOVE what DiRTY RADiO did with it!" – MIKE MAGO
Get ready for the collab of the summer as feel good music comes your way! One In A Million is OUT NOW via Spinnin' Deep.
BUY & STREAM:
http://release.spinninrecords.com/one-in-a-trillion
SOCIAL MEDIA:
https://soundcloud.com/mikemago
https://www.facebook.com/mikemago
https://twitter.com/mikemago
https://www.instagram.com/mikemago/