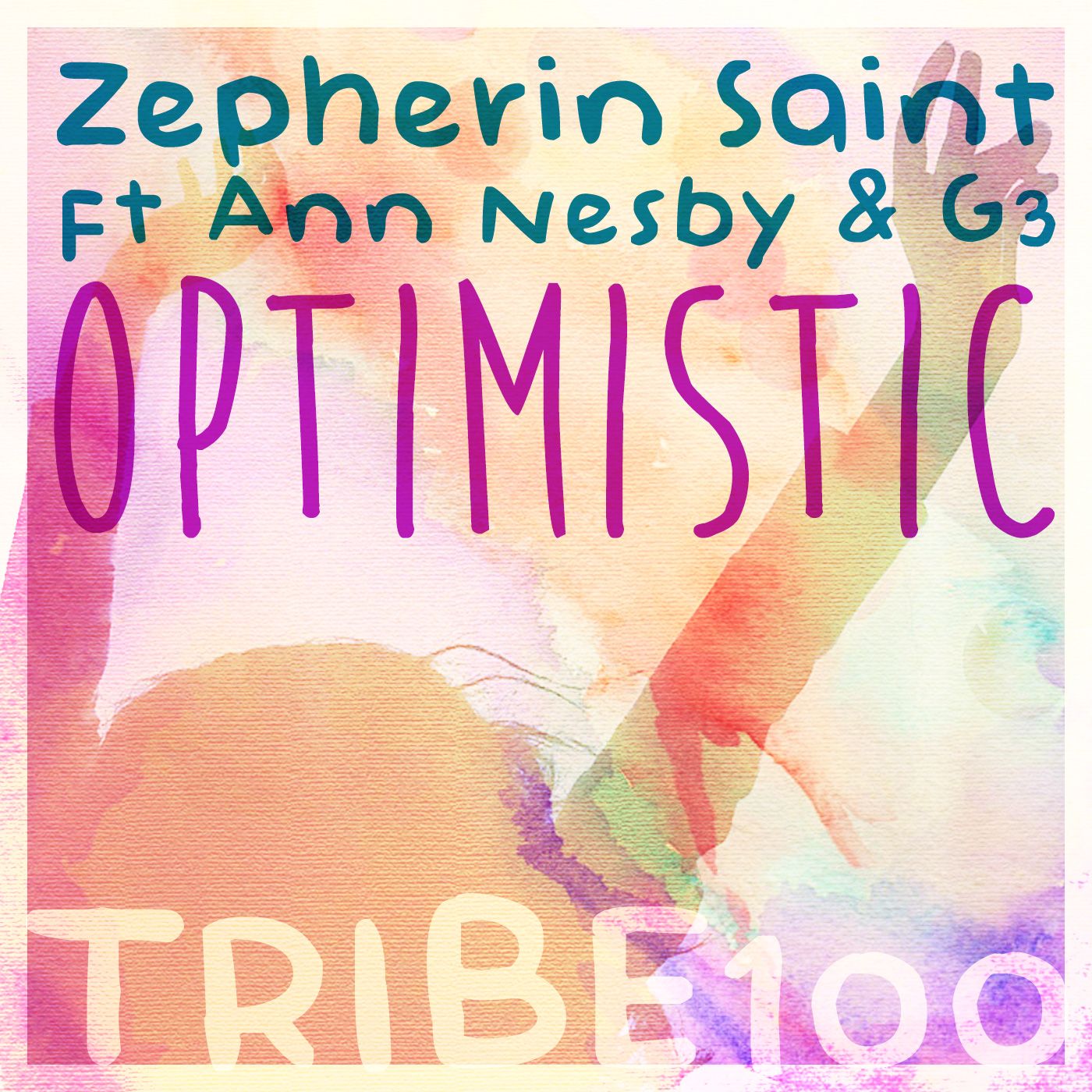 Zepherin Saint ft. Ann Nesby & 3G - Optimistic
Pioneers of the contemporary world dance movement, Tribe Records, get set to celebrate their 100th release with a gigantic reinterpretation of one of dance music's all time classics 'Optimistic'. Originally recorded by Soulful greats The Sounds Of Blackness in 1991, label boss Zepherin Saint joins forces with THE legendary voice of SOB's, Ann Nesby and 3G, who together deliver a stunning new version fresh for 2015!
"Optimistic is one of my all time faves. It helped me through a difficult time in my own life, as I am sure it has for many when it was originally released. It's always been on my mind to make a house cover as I would sometimes play the original in my DJ sets to close the night, but I did not feel I was ready until now. The words and sentiment of the song create a lot of emotion on the dance floor, so when thinking of how we were going to commemorate Tribe's 100th release, this just made perfect sense on many levels." – Zepherin Saint
Without needing too much of an introduction the vocal force that is Ann Nesby is one of the most distinctively powerful voices that Gospel music has boasted. Her time as lead singer with the legendary Sounds Of Blackness, turning out hits such as 'The Pressure' and 'Optimistic' lead on to working stars such as Sting, Luther Vandross and contemporary dance music DJs on chart toppers including Mousse T, DJ Mijangos and Steve "Silk" Hurley to name a few.
UK producer / DJ Zepherin Saint has toured extensively, discovering an infinite appreciation of his music and the genre in general, in the most unexpected of places; Beirut, Syria, Egypt. Since it's inception by Saint in 2008 Tribe's motto of "One Sound, One People" has captured their very essence, breathing new life into dance music with their worldly approach to their sound. With releases stretching as far as from South Africa to North America and back to Europe, Tribe's catalogue includes Soulful musical heavyweights such as Manoo, Bucie, Zepherin Saint, Nathan Adams, Mr V, Souldynamic, Timmy Regisford, Liquideep, Peven Everett, through to emerging artists such as Sai & Ribatone, Adeola Ranson, Black Motion and Miranda Nicole, among many. With residences based in Japan, Dubai, Australia and London amongst featured performances around the world, Tribe have managed to build a loyal following of people around the world with music and art lovers.
Track Listing
1 Optimistic (Vocal)
2 Optimistic (Instrumental)
'Optimistic' will be released on October 5th 2015 on Tribe Records.