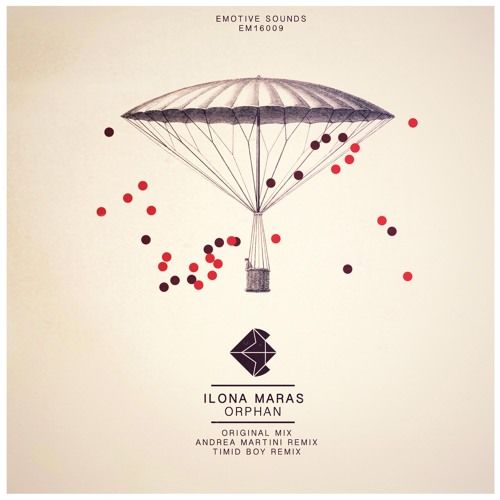 Ilona Maras - Orphan (Ft Ana Coya)
Since 2005, Copenhagen based record label Emotive Sounds have been releasing a steady stream of strong releases, from such artists as Hot Lipps Inc., Ben Grunnell and Colorless to name a few. Zurich based DJ and producer Ilona Maras is next in line on Emotive Sounds' release schedule with her 'Orphan' EP, which includes two heavy remixes from Andrea Martini and Timid Boy.
The title track 'Orphan' is eight minutes of dreamy goodness. The tracks soft hats, deep and distant synth sounds and softly sung vocals, from Los Angeles based singer Ana Coya, truly make for an emotive sound, as the record labels name suggests. The first of the two remixes comes from none other than Emotive Sounds label boss Andrea Martini. Andrea takes the track's key components and turns it into a much harder, darker, dance floor worthy affair – with big, bumpy kicks and sliced up vocals which build in intensity in the break. Last but by no means least, Timid Boy steps up for the final remix on the release. With a stripped back approach, Timid Boy removes all traces of the original track's vocal and turns it into a full blown, DJ friendly party track, complete with a bubbly bassline and harder hi hats.